| | |
| --- | --- |
| Author | L&L Communication Team |
| Category | Product news |
| Read time: | min |
Palladiano 1.0 and Moby 2.1 winners of the award for product design; Plin 2.1 and Ciak recognised with a Special Mention
For the second year running, the German Design Award goes to L&L lighting fixtures. Winners this year are Palladiano 1.0 design by Francesco Iannone, for its design coupled with its great versatility, and Moby 2.1, a particularly minimalist underwater recessed fixture.
The jury also rewarded two other L&L products with the Special Mention label: Plin 2.1 outdoor bollards, for their lighting performance in a minimalist design, and Ciak indoor recessed fixtures, for their compact dimensions and great adjustability.
The German Design Council, the expert for brand and design in Germany, bestows the German Design Award. The prize was established in 1953 and it honours innovative products, their manufacturers and designers, who have made pioneering contributions to the German and international design landscape.


Below are the jury's statements about the four winning devices:
Palladiano 1.0 (Winner)
The ring-shaped design of this luminaire gives the product high recognition value and at the same time renders it highly versatile because the lamp can be pointed in various directions. A striking design that's ideal for use both outdoors and indoors.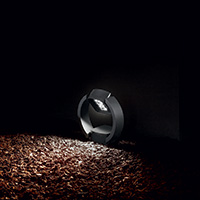 Moby 2.1 (Winner)

This top-notch underwater luminaire for fountains and swimming pools can be cleanly integrated into walls. Any colour desired can be created using the optical elements arranged in a cloverleaf pattern, thus enabling a broad range of lighting moods and scenarios.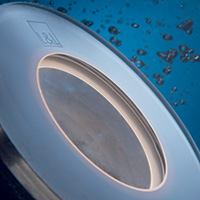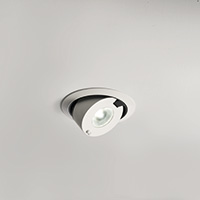 Ciak (Special Mention):

Thanks to its small and compact size, this downlight can be discreetly integrated into shelving. Also, the fact that the luminaire can be oriented and goose-necked in every direction allows for a multiplicity of lighting scenarios.