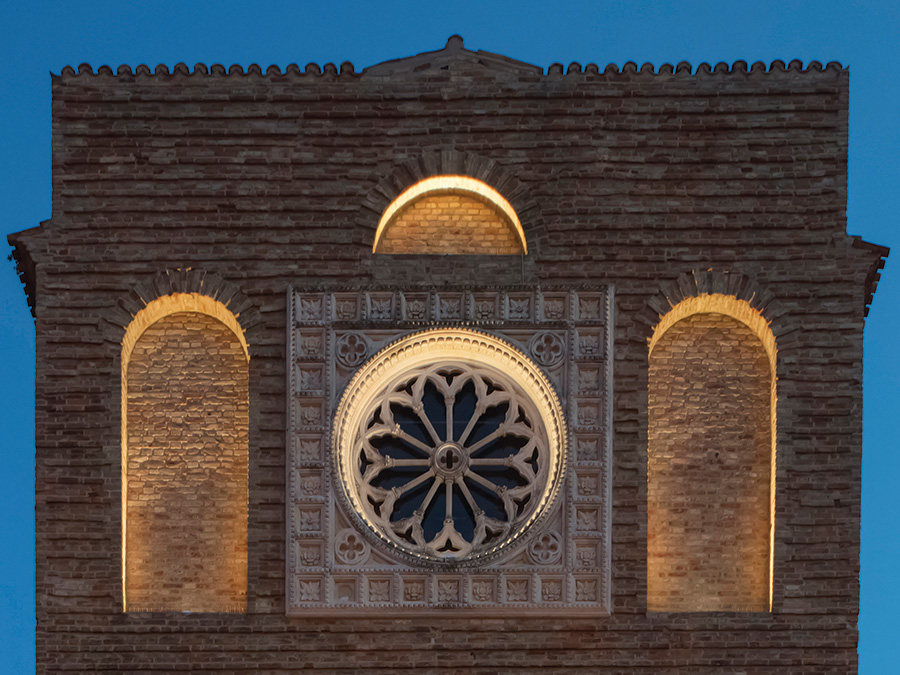 Chiesa di San Michele Arcangelo and Santuario di San Pantaleone, Miglianico, Chieti, Italy
Project by / arch. Daniela Giandomenico
Lyss
Framed in light
Lighting for accenting architectural elements of facades
This lighting fixture is suitable for outdoor installations on façades, windowsills, archways or corners (Lyss Mini 1.0), thanks to its compact dimensions, which make it barely visible against the architecture.
Available with transparent optics for a sharp beam or satin optics for a beam with a softer edge.
RGBW Version: COLORSENSE technology chromatically blends and shapes RGBW light, producing a 12°x160° beam (Lyss 2.0).