| | |
| --- | --- |
| Author | L&L Communication Team |
| Category | Product news |
| Read time: | min |
From the aesthetic concept behind the Berica wall-mounted fixture now comes Berica S, a double-beam suspended fixture with a contemporary, minimalist design devised for lighting in the retail and hospitality sectors, offices and private homes.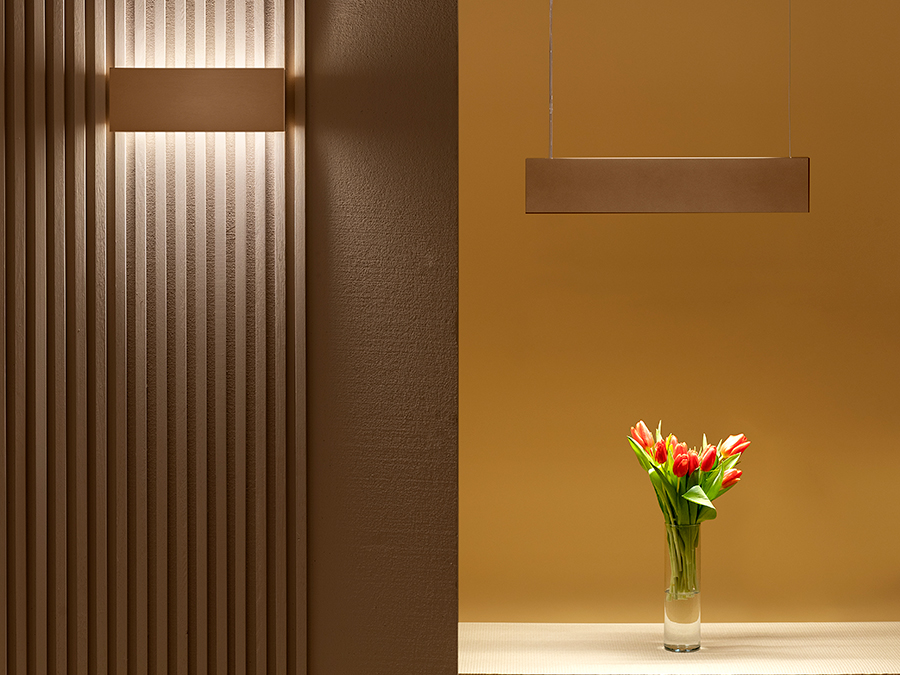 Like the wall-mounted fixtures of the same name, Berica S is available in three sizes, three different cover styles – convex, flat and concave – and four finishes. It is also possible to choose a primer coating: a treatment that means the fixture's cover can be finished in the same paint – or wallpaper – as the wall it's on. 

Berica S is extremely slim, as little as 32 mm thick, offering the practical functionality of a built-in power supply and the possibility of controlling the light output with DALI+PUSH dimming.
The entire range uses light sources with a high colour rendering index (CRI >90), which means optimum fidelity in the colours of the objects being lit, something that is particularly important in retail settings.
Unique selling points
Suitable for the retail sector, workplaces, hotels or private homes.

Elliptical optics
Berica S gives you a diffuse upper output and two different elliptical optics (44°x90°and 58°x99°) for the lower output. The latter are ideal for lighting display counters in shops, and desks and tables in offices, conference rooms and reception areas.

Berica S, tone on tone with its surroundings
In the version with a primer coating, Berica S covers can be finished in the same wall paint – or wallpaper – as the installation surface so that it perfectly matches the colour palette of its surroundings.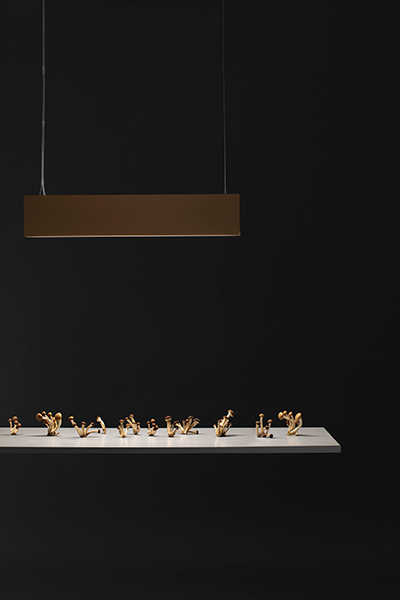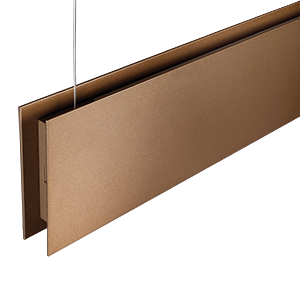 Slim design and built-in power supply unit
Berica S features an extremely slim body that houses the power supply unit: its pared-down design combines compactness with aesthetics.

Three different styles of cover
convex (Berica S 1), flat (Berica S 2) and concave (Berica S 3)
Technical data
Power
Berica S 1.0 / S 2.0 / S 3.0: 14W
Berica S 1.1 / S 2.1 / S 3.1: 28W
Berica S 1.2 / S 2.2 / S 3.2: 39W
Power supply
230Vac
LED colour
2700K, 3000K, 4000K
Upper optics
diffuse
Lower optics
44°x90°, 58°x99°, diffuse
Finishes
antique white, antique bronze, primer, matt aluminium grey, white