| | |
| --- | --- |
| Author | L&L Communication Team |
| Category | Product news |
| Read time: | min |
Intono C IN is a range of ceiling-mounted fixtures that are ideal for indoor lighting in residential and hospitality settings, and in corridors and passageways in museums.
Intono C IN builds on the success of the Intono wall-mounted fixture, and, just like its older sibling, combines a pared-down design with smart speaker compatibility, and the ability to play music thanks to the option of integrating a speaker. Intono C IN can communicate with smart speakers to change lighting scenes or respond to music requests with quick voice commands.
In the primer version, the fixture's surface can be finished in the same wall paint as the ceiling, to help it blend into its surroundings.
The entire range uses recessed optics for greater visual comfort and LED sources with CRI 80 or CRI >90 for improved colour rendering.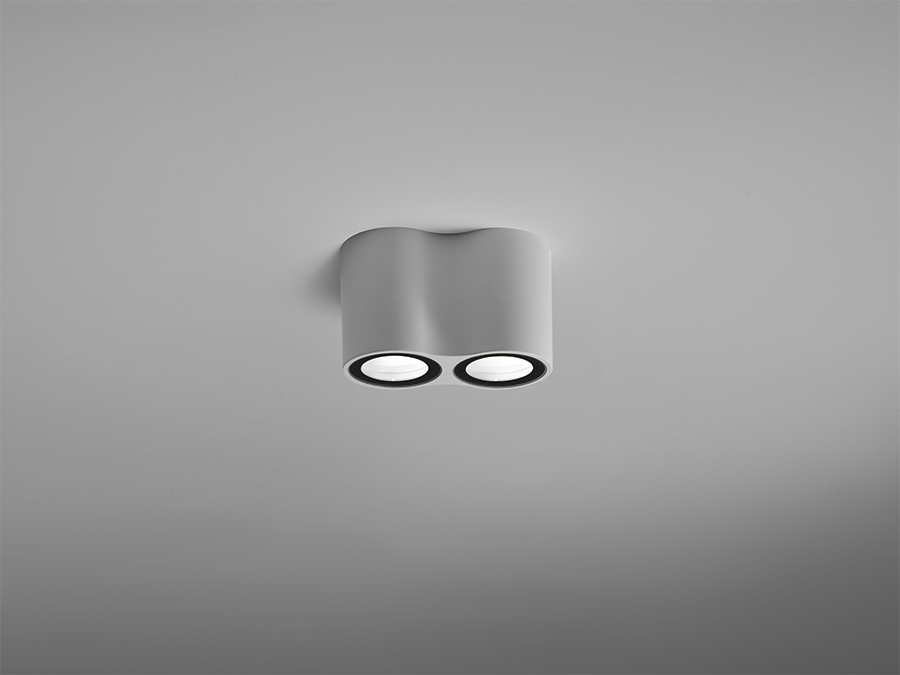 Unique selling points
A ceiling-mounted fixture that blends in

On the version covered in a neutral, bonding primer, the surface can be painted with the same wall paint as the ceiling it's mounted on, focusing attention on the light output alone.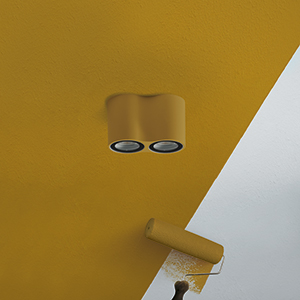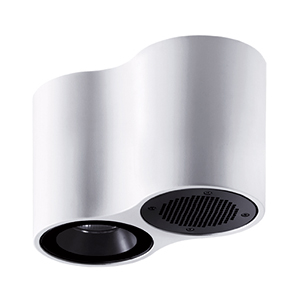 Change lighting scenes and play music with your voice

Intono C IN communicates with smart speakers such as Google Home or Amazon Echo over Wi-Fi using the ZigBee protocol, with quick voice commands.

Let the music play
Intono C IN 3.8 has a speaker that will play your Spotify or Amazon Music playlists.
The lighting effect of asymmetrical optics
Intono C IN 3.3 is available with asymmetrical optics, developed to produce a wall-washer effect on walls and similar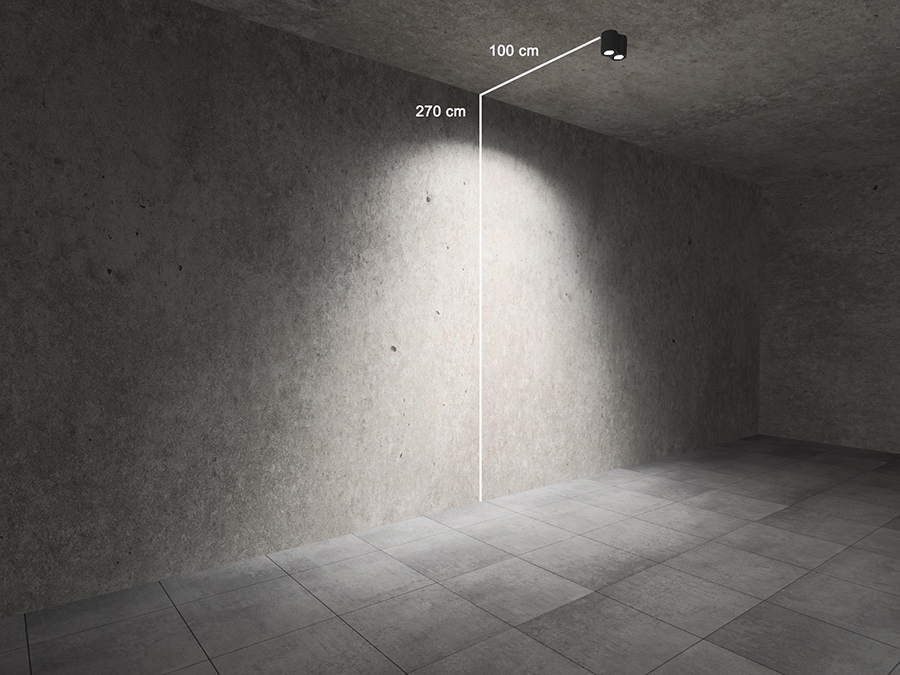 Technical data
Power
Intono C IN 2.3: 12W
Intono C IN 3.3: 20W
Intono C IN 3.8: 9W
Power supply
Intono C IN 2.3 / Intono C IN 3.3: 230Vac
Intono C IN 3.8: 24Vdc
Optics 
Intono C IN 2.3: 11°, 34°, 68°, diffuse
Intono C IN 3.3: 15°, 20°, 43°, asymmetrical
Intono C IN 3.8: 20°
LED colour
2700K, 3000K, 4000K
Finishes
white, black, antique bronze, primer