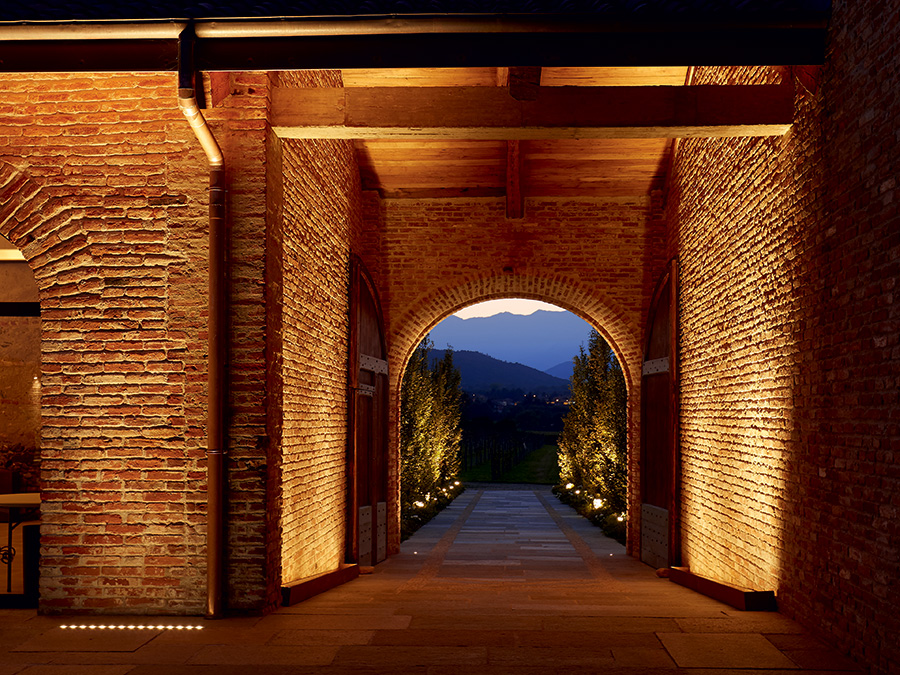 Cascina Ranverso, Buttigliera Alta, Turin, Italy
Light planning by / Susanna Antico Lighting Design Studio
Neva
Architectural lighting for walls and facades
Neva is the ideal linear profile for architectural lighting, and a bestseller for L&L. It is characterised by its minimalist design, deep-set optics for excellent visual comfort, constant-voltage power supply, and the possibility of recessed mounting with a special outer casing, or surface mounting using adjustable brackets with graduations.
Apart from a pitch of 60 mm or 120 mm and the profiles' length, which ranges from 316 mm to 1758 mm, the main difference in the family's various versions is the colour of the LED light sources they contain: white, RGB, RGBW and dynamic white light. The white-light versions come in two wattages. All the fixtures have a 4-mm-thick, extra-clear clear glass cover, which guarantees the light's chromatic uniformity.
Neva 3 (pitch 60 mm) and 4 (pitch 120 mm) with built-in 230Vac power supply have an in/out connection system so that the fixtures can be installed in a line.