L&L is a Silver Sponsor of PLDC 2018 (Professional Lighting Design Convention), which will take place from 25 to 27 October in Marina Bay Sands®. One of the most iconic constructions in the Singapore skyline, the complex stands in the heart of the Asian metropolis's business district.
Born in 2007, this convention is held every two years and over time has become a reference point for lighting designers, architects and researchers in the lighting sector. It is an itinerant event, organised in a different capital every time.
The theme for the 2018 edition is summed up by its motto: "A smart move". It will reflect on the enormous force for change represented by digitization in the global society, and on how light is integrated into the new networks and communication systems and plays a major role in the creation of scenarios and functions that impact on people's lives and health.
L&L will be present in the exhibition area with a stand specially designed for the occasion by lighting designer Susanna Antico, and will show a selection of its latest innovations in lighting fixtures, including the outdoor recessed device Bright 1.A, in 316L stainless steel, with radial optics, the underwater version Bright 3.0 316L, the Ginko family of projectors and the Pivot 1.7 projector, the new Plin 4 outdoor bollards with a tilted round head and diffuse optics, and the RGBW version of the Neva linear profiles and the Lyss projector.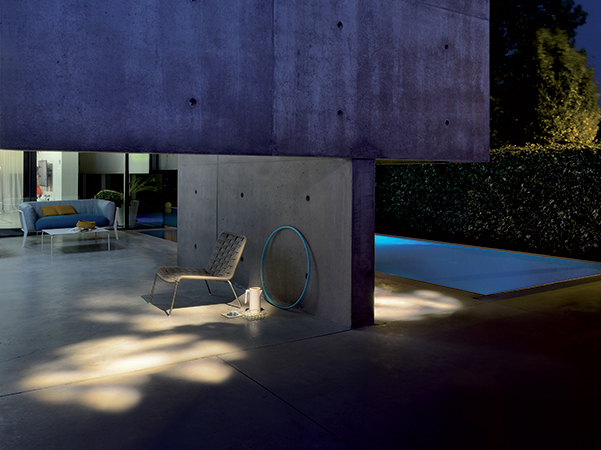 As usual, PLDC will be an occasion to learn more about the world of lighting and look at some case studies, which will be discussed during specific conferences.
On Saturday 27 October, L&L will present the talk by Linus Lopez, partner with Lirio Lopez Electrical + Lighting Design Consultants in New Delhi, entitled "The subtext of context in lighting design".
Bright 1.A, 3000K, 2W, 1x180° Find out more about the product

Bright 3.0 316L, 3000K, 9W, 45°-68° Find out more about the product

Neva 7.2, RGBW, 75W, 26°x58° Project by SC Servizi Integrati - Torre Bassano, Torre del Greco, Naples, Italy Find out more about the product

Plin 4.0, 3000K, 8W, anthracite Find out more about the product