| | |
| --- | --- |
| Author | L&L Communication Team |
| Category | Corporate and events |
| Read time: | min |
L

&L is the technical sponsor of the artistic installation "La foresta dei violini" designed by the Piuarch architectural practice and displayed in the Central Courtyard of the University of Milan as part of the event INTERNI HUMAN SPACES.
The work was conceived to symbolise the significance of the Norway Spruce in the Val di Fiemme. One of the main valleys of eastern Trentino, the Val di Fiemme was swept away in violent storms on 30 October 2018.
That day, forests of inestimable value were lost, including the Paneveggio forest, also known as the "Stradivari forest". This place is famous for its "resonance spruce", which produce a wood with extraordinary characteristics, used since time immemorial to make the sound boxes of violins and chosen by Stradivari for his masterpieces
"La foresta dei violini" is an installation that bears witness to violated nature, with architecture acting as a support.

The project uses two large spruce trunks that emerge from the loggia in the Central Courtyard. They are held up by a trestle, the simple, universal architectural symbol that is the iconic tool of the worker who builds and repairs.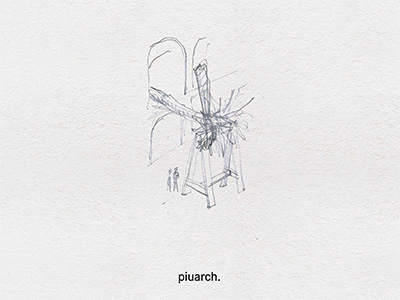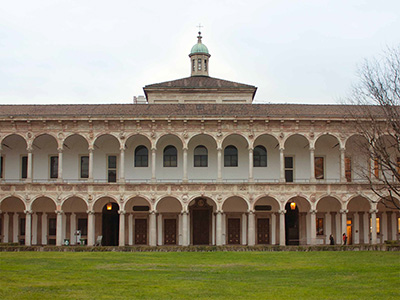 The lighting concept aims to exalt the artistry and expressive drama of the trunks, lit by four anthracite-coloured Ginko 3.0 projectors, 15W 24Vdc 3000K 13°. The roots overhanging the balustrade and suspended in the air above the courtyard are highlighted by three Stra P 1.0 projectors, 37W 230Vac 3000K 30°.

Project Piuarch
Concept Nemo Monti
With the support of: Provincia Autonoma di Trento, Magnifica Comunità di Fiemme, CityLife
Patronage University of Trento, Italian Ministry of the Environment
Forest photographer Leonhard Angerer
From 8 to 19 April 2019
INTERNI HUMAN SPACES
Central Courtyard of the University of Milan
Via Festa del Perdono 7, Milan, Italy


Opening hours
8–14 April: 10.30–24.00
15-19 April: 10.30–22.00