| | |
| --- | --- |
| Author | L&L Communication Team |
| Category | Product news |
| Read time: | min |
Altopiano is the new family of downlights developed for outdoor applications in the hospitality and residential sectors. It is suitable for installation in porches, loggias and verandas, and in environments with high humidity such as cellars and wellness centres (body made of corrosion-resistant technopolymer with an IP66 rating).

This fixture combines a versatility of size and shape (round or square shapes in three sizes) with different light colours. Altopiano introduces Dim to Warm technology into our product catalogue. This changes the LED colour temperature as the fixture's luminous flux is dimmed. Altopiano is also available with 2200K, 2700K, 3000K and 4000K white light or in an RGBW version.
Unique selling points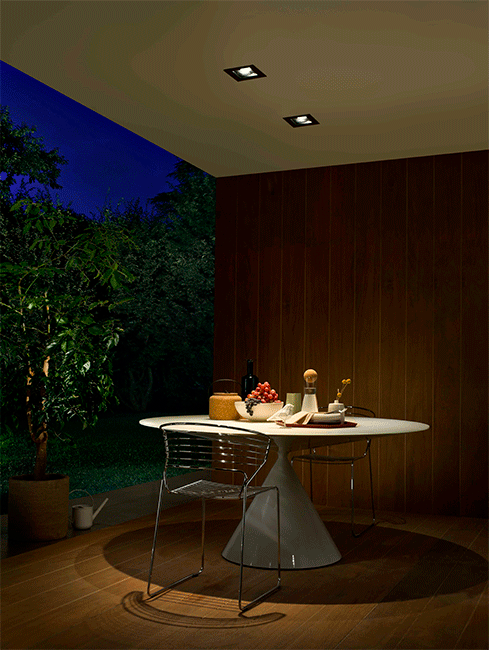 Dim to Warm
Dim to Warm technology makes it possible to gradually obtain an increasingly warm light as the luminous flux is reduced. In this way, you can create the atmosphere you want in a given location and make living spaces more welcoming and relaxing. The light is adjustable over a range from 3000K white, at maximum brightness, to 1800K warm, at minimum brightness. 


High visual comfort
The recessed optics with an UGR <19, for narrow, medium and wide beams, guarantee greater visual comfort. Anti-glare accessories – honeycomb louvre and anti-glare shield with concentric rings – can also be built into the fixture.
Clean lines
Altopiano's round or square trim is magnetic to create an aesthetic with no visible screws.
In addition to the four standard finishes, the fixture can be customized by choosing the primer version or requesting specific RAL colours for the trim.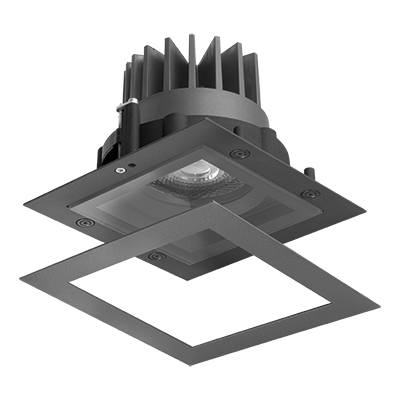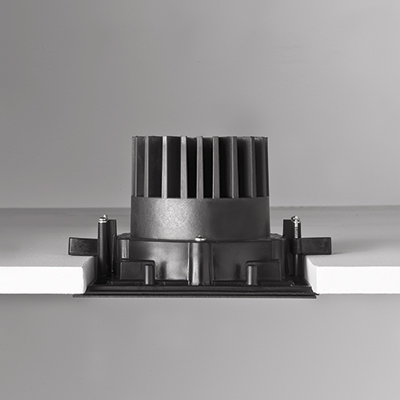 Designed for easy installation in tight spaces
Thanks to its low height of just 90 mm, Altopiano is suitable for installation in shallow false ceilings. The screw fastening system leaves the plasterboard intact. Other installation accessories are also available, such as an outer casing for brickwork or springs for plasterboard panels in non-standard thicknesses.
Technical data
Altopiano 1
Ø98 mm / 98x98 mm
Power consumption
Altopiano 1.0 / 1.1 / 1.2 / 1.3: 8W
Altopiano 1.6 / 1.7: 9W
Altopiano 2
Ø120 mm / 120x120 mm
Power consumption
Altopiano 2.0 / 2.1: 16W
Altopiano 2.2 / 2.3: 15W
Altopiano 2.6 / 2.7: 13W
Altopiano 3
Ø140 mm / 140x140 mm
Power consumption
Altopiano 3.0 / 3.1 / 3.2 / 3.3: 20W
Altopiano 3.6 / 3.7: 15W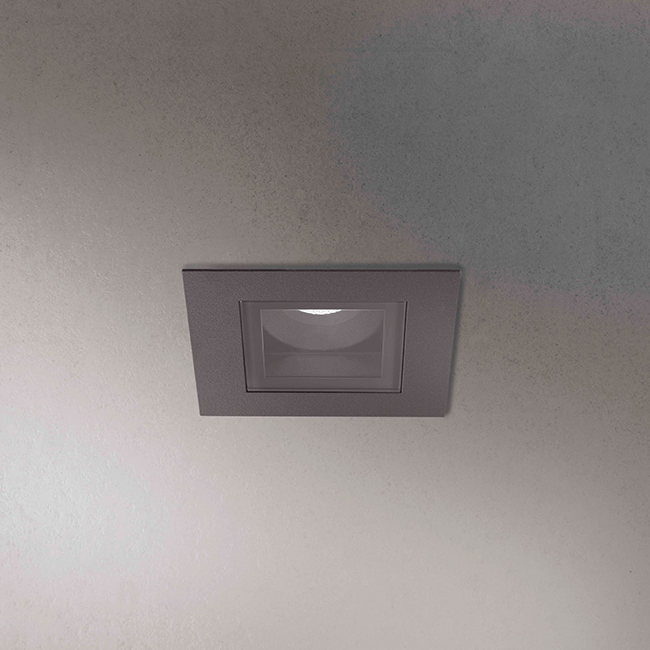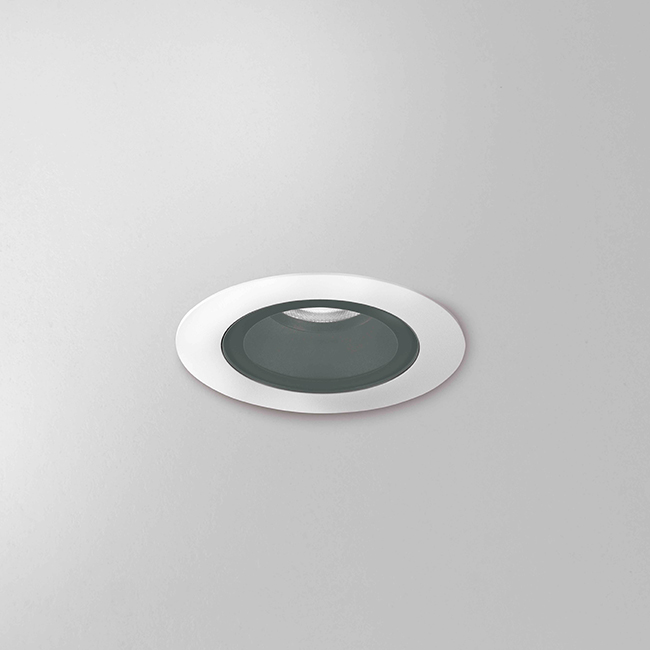 LED colour
Altopiano 1.0 / 1.1 / 2.0 / 2.1 / 3.0 / 3.1: 2200K, 2700K, 3000K, 4000K
Altopiano 1.2 / 1.3 / 2.2 / 2.3 / 3.2 / 3.3: RGBW
Altopiano 1.6 / 1.7 / 2.6 / 2.7 / 3.6 / 3.7: Dim to Warm (1800K—3000K)
Finishes
anthracite, white, cor-ten, grey, primer, RAL finish on request
IP66
IK08 (Versions with round trim) / IK07 (Versions with square trim)