| | |
| --- | --- |
| Author | L&L Communication Team |
| Category | Product news |
| Read time: | min |
Colorado is a drive-over LED linear profile with built-in power supply developed as architectural lighting for the facades of tall buildings in urban settings, such as historic and public buildings and hotels.
To meet the needs of different lighting projects, the fixture is available in three lengths (60 / 100 / 120 cm) and three configurations: recessed flush for a minimalist look, recessed with rebated frame, or surface mounted using brackets with two pivot points.
In terms of lighting technology, Colorado's recessed optics are tiltable by ±20°. They have been developed to guarantee the light's uniformity and precise positioning on the illuminated surface. Anti-glare accessories complete the offer: honeycomb louvre and anti-glare shield. 
The light output can be controlled using DALI or 0/1–10V dimming.
Unique selling points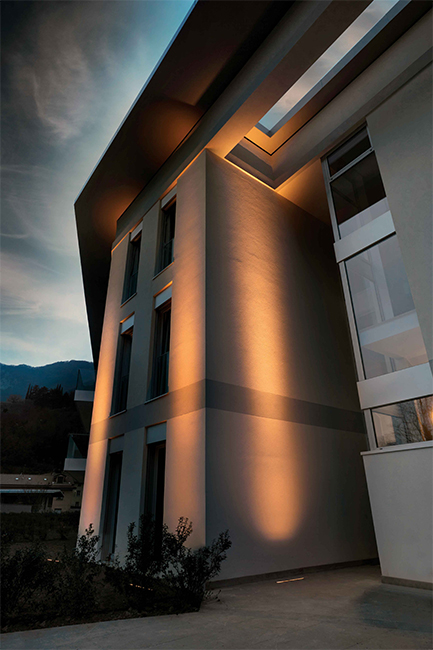 Lighting performance
A luminous flux of over 5700 lm per square metre means that a single fixture can light facades 20 metres high.
2200K LED colour
Colorado is available in a warm 2200K white light: a solution that protects the circadian cycles of both people and animals in urban, green and public spaces.
Tilting system inside the optical unit
The light direction can be altered by ±20° externally with a simple adjustment on the end caps, without compromising the fixture's IP65 or IP67 protection level.
Adjustable brackets for greater flexibility in positioning the light output
The accessory pair of brackets, not included, allows the luminaire to be spaced up to 270 mm from the installation surface. With this accessory, the light output can travel past any protruding architectural elements, such as cornices, corbels or cordons, that could generate unwanted shadows.

In/out connection
Easy wiring with quick connectors designed to connect the profiles one after the other.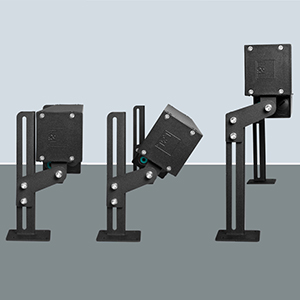 Technical data
Colorado 1 rebated installation, with frame
Colorado 2 flush installation, without frame
Colorado 3 surface mounted, with brackets
Power consumption
Colorado 1.0 / 2.0 / 3.0: 41W
Colorado 1.1 / 2.1 / 3.1: 62W
Colorado 1.2 / 2.2 / 3.2: 83W
Optics
12°, 30°, 45°, 76°, 15°x50°, diffuse
LED colour
2200K, 2700K, 3000K, 4000K
Lumen output at source
Colorado 1.0 / 2.0 / 3.0: 4950 lm (3000K)
Colorado 1.1 / 2.1 / 3.1: 7425 lm (3000K)
Colorado 1.2 / 2.2 / 3.2: 9900 lm (3000K)
Delivered lumen output
Colorado 1.0 / 2.0 / 3.0: 3643 lm (3000K, 12°)
Colorado 1.1 / 2.1 / 3.1: 5645 lm (3000K, 12°)
Colorado 1.2 / 2.2 / 3.2: 7286 lm (3000K, 12°)
Drive-over up to 2.000 kg (Colorado 1) or 1.500 kg (Colorado 2)
Control system on/off, DALI, 0/1-10V
IP65 / IP67
IK09 (Colorado 3) / IK10 (Colorado 1 / 2)
Built-in protection systems PID (Protective Impedance Device)