| | |
| --- | --- |
| Author | L&L Communication Team |
| Category | Product news |
| Read time: | min |
N

ew awards for L&L product design:   

German Design Award, Muuz International Awards, Iconic Awards
As 2019 draws to a close, it has seen L&L gain further recognition in the field of product design: the Ginko 3.0 outdoor projector won the prestigious German Design Award 2020, the entire Ginko family was awarded a prize in France at the Muuuz International Awards (MIAW), while the Cameo family of indoor recessed fixtures replicated Ciak's success with the ICONIC AWARDS 2020 - Innovative Interior award.
The most powerful member of the Ginko family had already won another important award this year, the iF Design Award 2019, for the attention to design and its technical features. The German Design Award 2020 is a further confirmation, therefore, of this fixture's innovative qualities.
The jury were impressed by this projector's great functionality, which makes it suitable for a wide range of lighting scenarios. At the same time, its compact size and simple lines mean it can be integrated unobtrusively into residential contexts and green spaces.

The German Design Award, given by the German Design Council for the first time in 1969, is now awarded annually to the projects that contribute most to innovation in the German and international design scene. Since 2018, a number of L&L products have won this prestigious award: Palladiano 1.0 (design by Francesco Iannone), Moby 2.1, Akro and Siri Track 2.0, while Ciak, Plin 2 and Pasito 1.0 were given a special mention.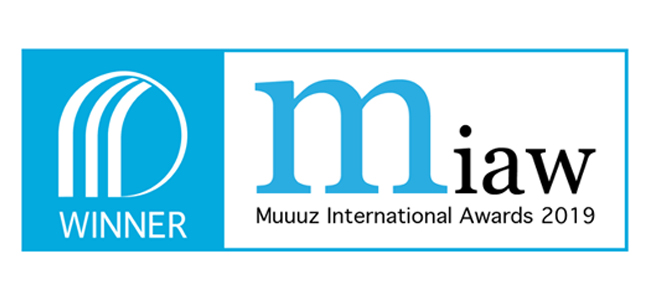 There was good news not just for Ginko 3.0: the entire Ginko family has shown itself to be a winning concept after receiving a Muuuz International Award (MIAW) this year. The award is organised by Muuz in partnership with d'a, another French architecture and design magazine, and is given to products that stand out in the field of architecture and decoration for their design, originality, use and technical features.
The Ginko range of 24Vdc projectors offers a remarkable variety not only of dimensions and wattages (from 2.5W to 15W) but also of optics. The range of fixed optics (very narrow, sharp, elliptical) is augmented by versions with a manual zoom lens that allow the light beam to be adjusted.
This new family of projectors has recently obtained IP69K certification for applications that require particular resistance to cleaning through high-pressure and high-temperature spray-downs. Turning finally to the Ginko family's aesthetics, it is available in a variety of finishes, including a special "jasper green" one that has been specifically developed for use in landscape design.
After the recognition of Ciak in 2019, the Cameo family of recessed luminaires has also won the same German award for interior design: ICONIC AWARDS 2020 - Innovative Interior.
The two new collections of downlights share the same application concept and now the same award, too, in the lighting category.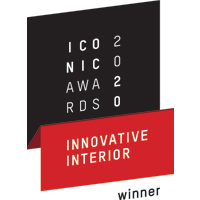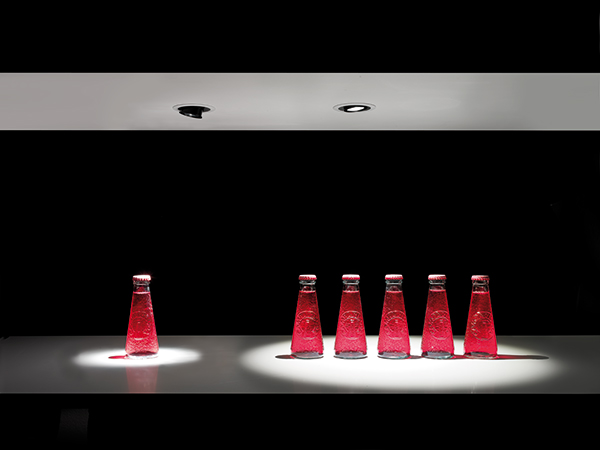 Ciak is a perfect solution for the retail sector, where it can be positioned and installed in shallow shelves such as those in shop windows and display cabinets. The Cameo range, on the other hand, has been designed for use in false ceilings or plasterboard niches for interiors in private homes.
It has fixed optics, tiltable optics (±20°) or a manual zoom lens combined with tiltable optics (±20°). In the tiltable versions, the optical unit can rotate by up to 360°, to deliver precise pointing by adjusting the light beam.
Like those of its sister Ciak, its LED sources have a high colour rendering index of CRI >90, to bathe the illuminated object in brilliant colours.