Linear profile for indoor applications available in six lengths, two wattages and with light sources with a high colour rendering index.
Brenta, which is available with a width of 42 mm or 70 mm, can be installed either flush to the ceiling or deep set, using the appropriate outer casing.

It is available with either a diffuse or a microprismatic screen; the deep-set version with diffuse optics can also be fitted with a honeycomb louvre.
The range includes specific accessories for creating Brenta profiles with a bend and in a customized length.
Unique Selling Points
Two installation options
Using the appropriate outer casing, Brenta can be installed flush with the ceiling or deep set for greater visual comfort.


Easy installation and wiring
No screws are required to install Brenta: the product has magnetic fasteners to attach it to the outer casing. 
And the in/out connection system simplifies the wiring.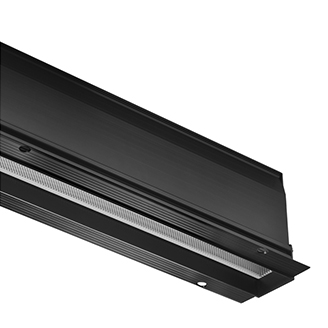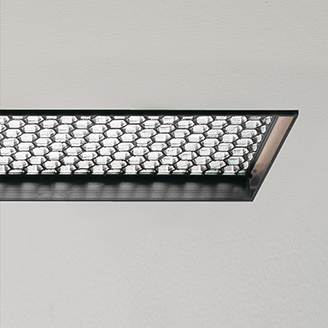 Honeycomb louvre available
The deep-set, diffuse-optics version can be fitted with honeycomb louvres. This accessory prevents glare and guarantees greater visual comfort.


CRI 90
Brenta uses mid-power LED sources in the colour temperatures 2700K, 3000K and 4000K with a high colour rendering index
BRENTA CUSTOM
Assemble Brenta in the length you want


1 - Choose the type of outer casing: flush with ceiling / deep set

2 - Order Brenta in the desired wattage and length

3 - Add a screen: diffuse / microprismatic in the length 5, 10 or 15 metres

4 - Complete your configuration with optional accessories such as honeycomb louvre, casings with bend for flush or deep-set installation on vertical or horizontal surfaces, alignment kit and casing filler kit