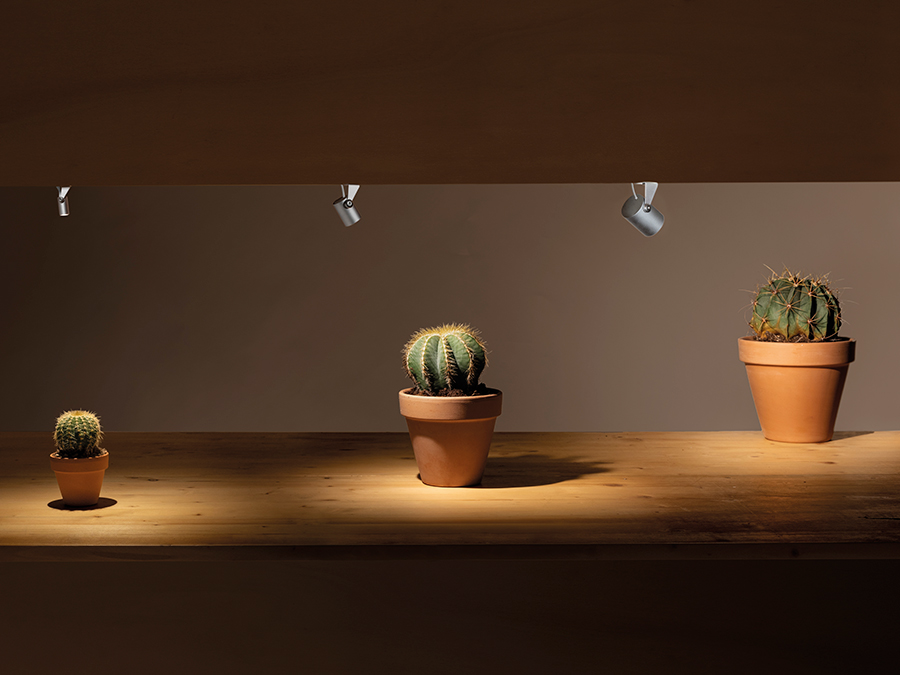 Gem
Lighting for display cases in museums, homes and retail
Range of compact projectors developed both for use in private homes and for lighting in shop windows and display cabinets in the retail and museum sectors.
The Gem family is available in three different sizes: the smallest is just 2 cm long with a diameter of 1.2 cm. The other versions, Gem 1.1 and Gem 2.1, also ensure minimal dimensions as they measure 3 cm and 4 cm respectively.

With CRI >90, the LED light sources guarantee maximum fidelity in the colours of the objects being lit.