Once again, L&L partners with the darc awards, which this year celebrates its third edition.
This innovative award concept in the world of architectural and decorative illumination is inspired by mondo*arc and darc magazines, and by the creative consultants at Light Collective. 

It's a peer-to-peer award, centred entirely on lighting designers who express their votes on lighting devices, projects, artistic installations and events, in which light plays a central role.


As in the previous editions, L&L sponsors the initiative and participates in the products and projects categories.
The families of lighting fixtures taking part are Bright 2, indoor recessed with a wide range of optics, and Moby, underwater recessed and projectors with full glass fronts, featuring white light or different shades of cyan. 

Category: Best Architectural Lighting Products – Exterior Luminaires
Three projects implement L&L products: 
• Wave/Cave (Milan, Italy), lighting design by PHT Lighting Design, with Flori 1.0 (2700K, 7W, 15°, anthracite) outdoor projectors
Category: Best Landscape Lighting Scheme – Low Budget


• Designer Maker User (London, UK), lighting design by studioZNA, with Neva 1.2 (3000K, 11°) outdoor linear profiles 
Category: Best Interior Lighting Scheme – High Budget

• Templo Birkat Itzjak (Mexico City, Mexico), lighting design by artec3 Studio, Mexico
Category: Best Interior Lighting Scheme – High Budget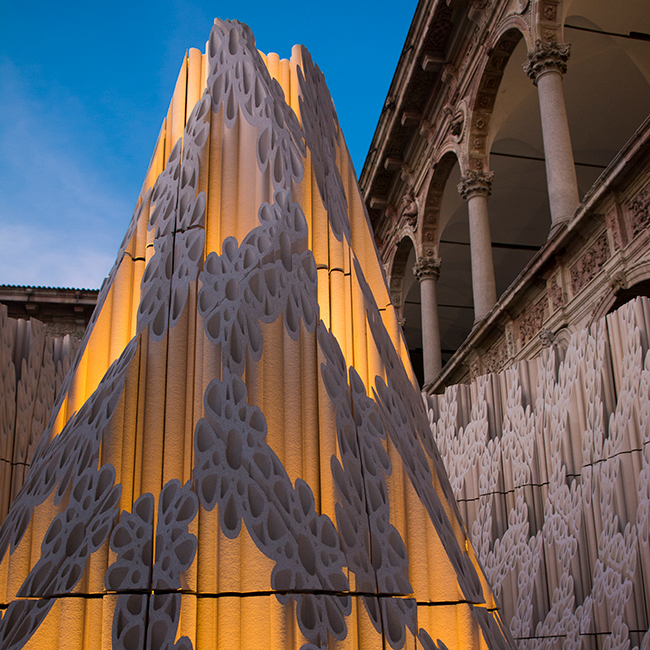 The award ceremony of the Oscars of lighting design will take place on 14 September at MC Motors, in London.
During the darc night, these premises will host temporary lighting installations, including Light up your Brain! designed by a London-based company, MAURICE BRILL LIGHTING DESIGN, featuring L&L products Goccia, Pivot and Trevi.