Introducing the new L&L Catalogue 2023, in print and digital: an aid to choosing our lighting fixtures for all lighting professionals.
If your bookshelves already contain older editions of the L&L catalogue, or if you've spent any time in the product section of our website, you will already have an idea of the breadth of our range of fixtures. Building on the last edition, the structure of the new catalogue makes it even easier to understand which of our products best meet your needs.
Let's see how.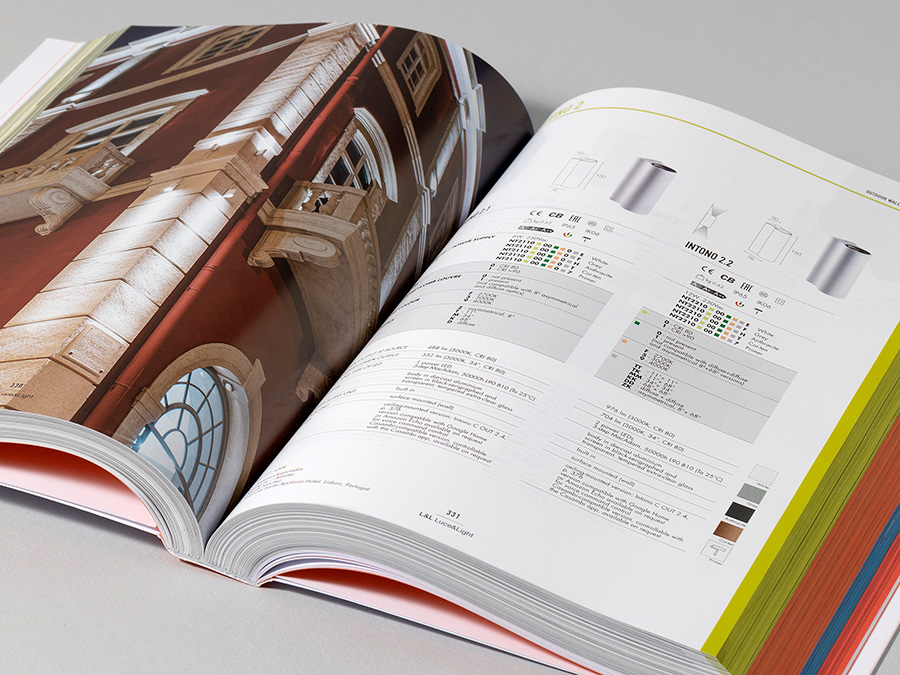 From application category to product family
As with previous editions, our catalogue is colour coded to give you a general guide at first glance: the green section is for outdoor lighting fixtures, the orange for indoor fixtures and the blue for underwater fixtures.
Within these three subdivisions, each product category (recessed fixtures, projectors, etc.) opens with two overview pages to help you make the right choice:
The first page groups all the lighting fixtures in the same category in a single render – you can see at a glance the different applications the products are designed for.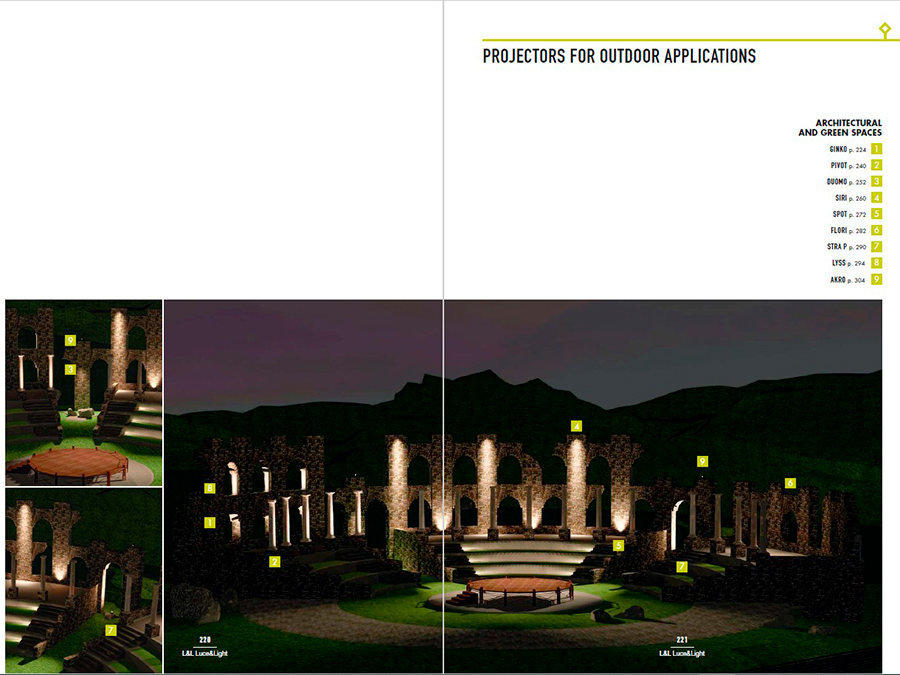 Over the page, a table summarises the technical characteristics and main differences of the families presented in the opening rendering.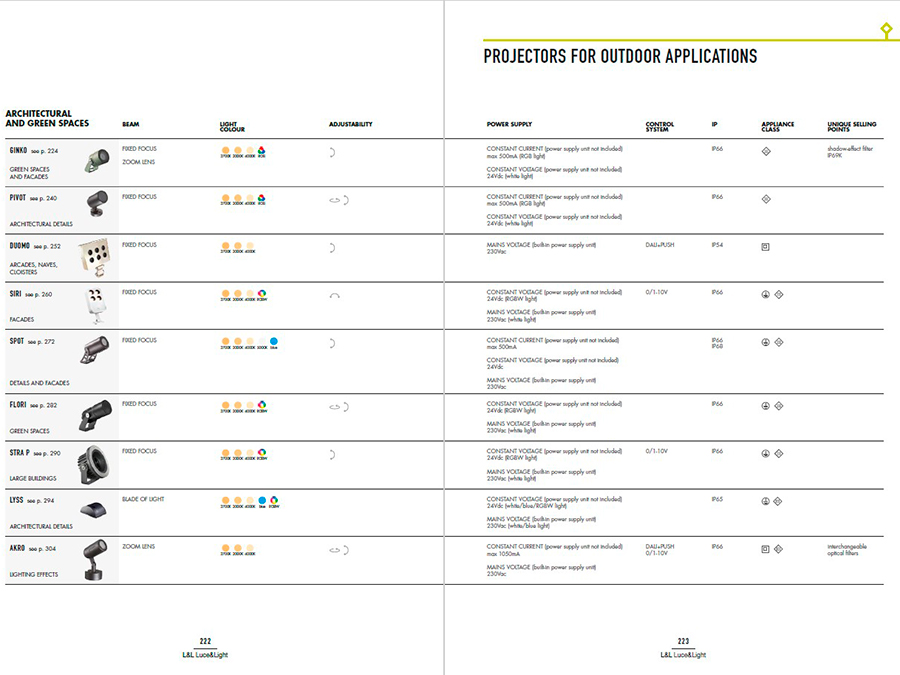 From product family to product version
Once you've chosen the family of fixtures you want to learn more about, a presentation page sheds light on the different versions.
This is the page on the Quilatero family, for example: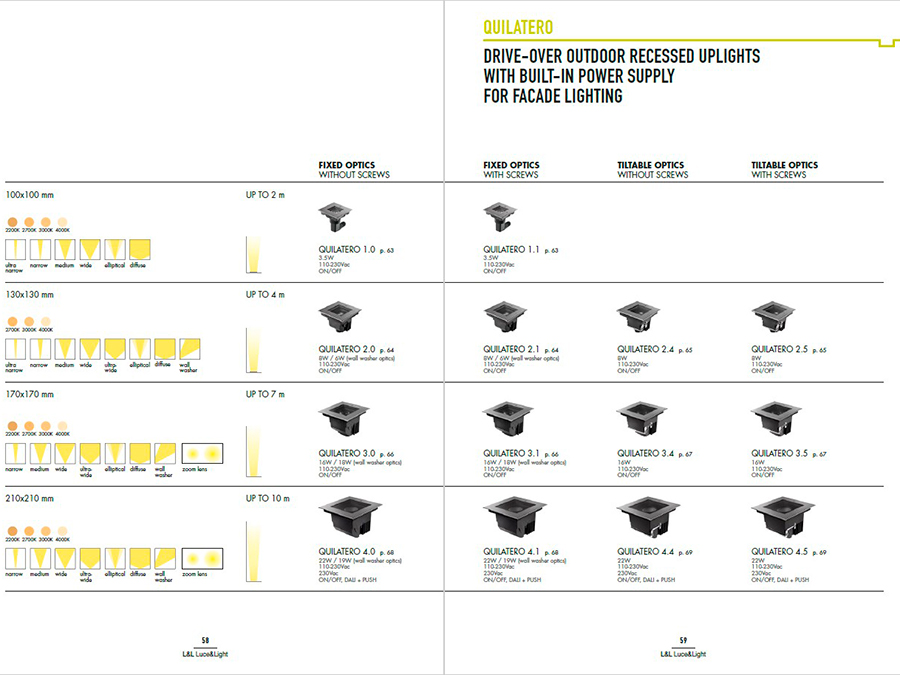 It is followed by a double-page spread showing all the family's distinctive features with the aid of photographs and explanatory graphics:
When you scroll through the pages, you'll see that there is an impressive amount of technical data, but also space devoted to photos, to illustrate the fixtures' lighting effects as clearly as possible.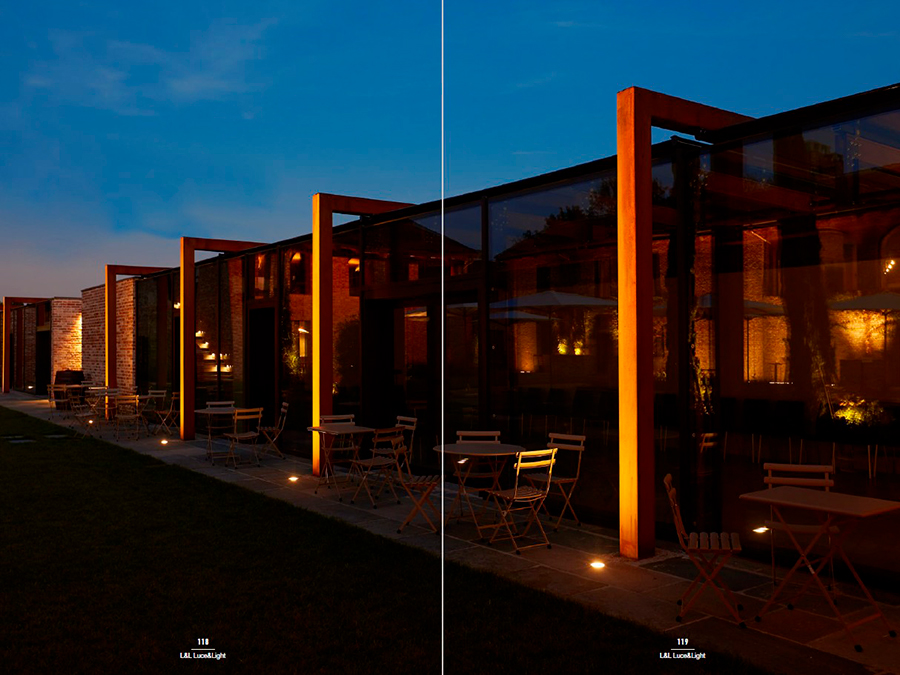 New products