Once the 2021 working year had come to an end, and after the Christmas and New Year celebrations, here at L&L, we got straight back to business. We're busy on multiple fronts – you'll be hearing more about these in the coming months.
We'd like to take a step back and return to an interview from last September given by our CEO Marco Celsan to the architectural magazine AREA. In it, he takes a look at the period just ended and at the immediate future, which presents a mix of continuity and innovation.
Never before have we reconsidered, changed and transformed the way we live as in recent years. What consequences have these changes had for your business and the development of your products and systems?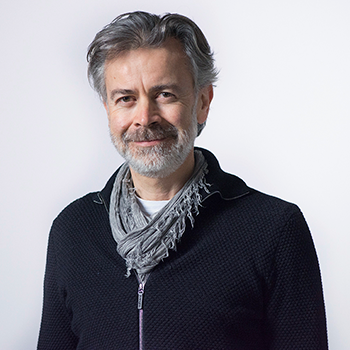 Allow me to remind you of the situation we were facing before the Covid emergency came to Italy: significant growth in orders. At first I didn't understand why, but as the days went by some of my customers cleared it up for me: we had the Italian industry on our side. Italian companies allowed us to continue supplying our light fixtures without too much of a drop in business in the past two years. This has been L&L's strong point, and we're committed to preserving this value in everything we do.
Everyone now puts wellness and greater comfort in the home first. How do your solutions help to improve these aspects, and what factors must be taken into consideration to live in a safe, comfortable, and sustainable environment?
Light plays a very important expressive role in architecture, both residential and urban, and we believe it is possible to find the right balonce between light and darkness and use light in a responsible way. Over the years we have supported a culture of light aimed at preventing light pollution and developed solutions effectively combating the phenomenon. Lei us take the example of Tago, a new addition to the family, a drive-over LED linear profile.
Tago brings with it the culture of responsible use of light that L&L encourages: recessed optics ensuring visual comfort, ±20° orientability and wall-washer and wall-grazing optics for directing the light flow with precision to avoid dispersion, dimmer control of light so you have light only when and where it is truly needed, anti-glare accessories integrated into the body of the optics and, last but not least, warm 2200K light that takes into consideration non-visual effects on people and wild animals.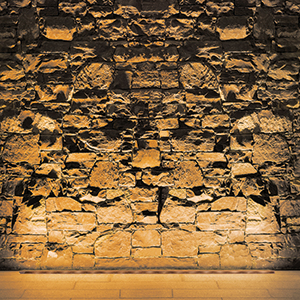 For lighting in the garden and on the walls of the home has an impact on the health of people and the environment.
Technology is one of the factors that has led to great changes in our lives, partially transforming the functions traditionally associated with our private spaces and changing the rules of the game. How has this affected your work?
This new development fits perfectly into the trend of everyday changes thanks to technological innovation and the app for management and control of light fixtures.
Light scenarios can be programmed from a telephone via Bluetooth, controlling and scheduling turning on, dimmering and turning off sets of lights or individual light fixtures. The app has had an impact on the approach to light of the professionals we work with. Designers can plan their customers' use of space down to the tiniest detail and suggest a number of different light scenarios which can easily be applied through the user-friendly interface. At the same time, it makes life much easier for the installer, as no control wiring is necessary, only the power supply, and it can be applied to products that have already been installed.
📌🗓📌 ed: coming to you soon! 📌🗓📌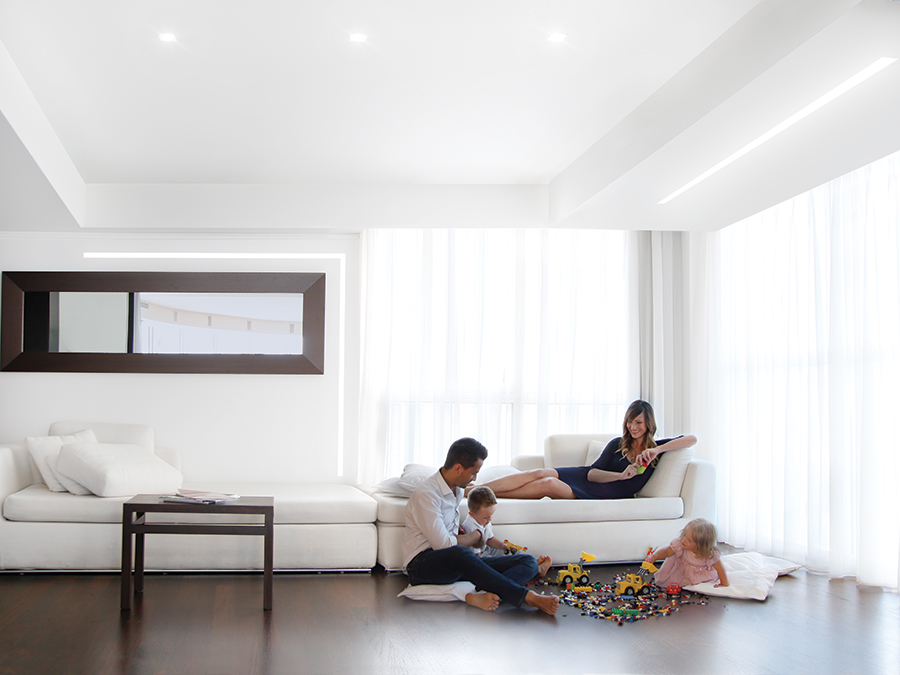 Feeling good in a place where we spend a lot of time, such as the home, means surrounding ourselves with beautiful things, with surfaces and materials in formai equilibrium and with friendly objects. What aesthetic choices are you making, and what do you see as the latest trends?
L&L's focus on design centres primarily around the form and performance of light, which I have trouble calling an object because of its impalpable nature, though it is a very important presence ìn our daily lives.
The closest thing to an object in architectural lighting is the light fixture itself. In this sense, we like to think that there are two kinds of light fixtures: designer light fixtures, which attract attention to themselves, and minimal light fixtures, which aim to blend into their surroundings. We prefer the second type: our philosophy is to let the light itself be the true focus.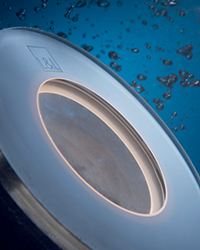 This approach leads to targeted aesthetic choices, such as the Moby underwater light with a glass front, visually integrating the light fixture with the pool lining so that it disappears completely; or Intono, a camouflaging appliqué lamp, in which the version treated with primer makes the lamp appropriate for pointing with the same paint as the wall behind it. In both cases, the body of the light fixture is hidden, so that the emphasis is on the light itself.