| | |
| --- | --- |
| Author | L&L Communication Team |
| Category | Tales of lighting design |
| Read time: | min |
We hold our hands up: we love a good TV series. We can't resist binge-watching one episode after another right through to the season finale, until all the plots and subplots have finally been revealed. Or until we notice a strange smell coming from the kitchen – and perhaps a bit of smoke too, whoops!
When we look at the photos of some of our projects, we sometimes get a sense of deja vu. Doesn't that brown leather sofa remind us of a certain TV series? And what about that house's manicured lawn?

If you, too, love a clever plot twist and mark the beginning of a spinoff of your favourite series on your calendar, we invite you to play along with us and work out which TV series each of these scenes comes from. The lighting plays a central part, guiding you and helping you spot the clues that will lead you to the answers!
The girl with the umbrella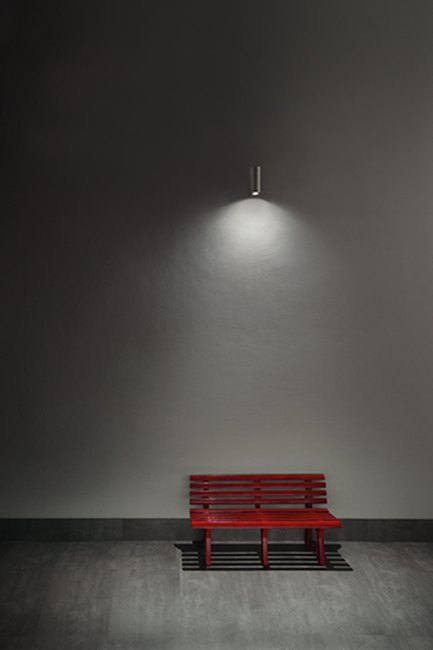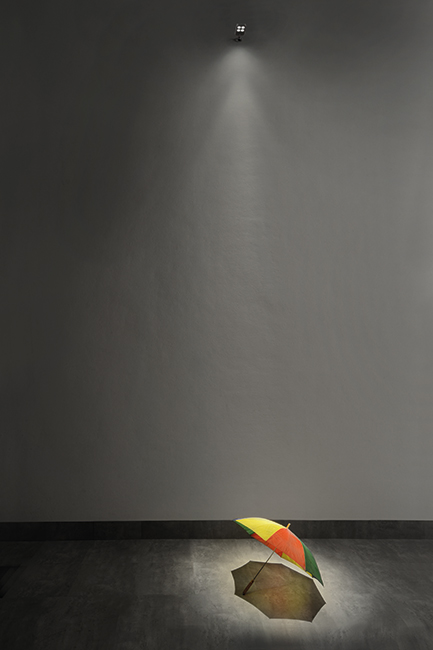 I was sitting on a cold bench waiting for the train to New York City, and that's when I saw her again, the girl with the brightly coloured umbrella.
I didn't even have time to think about how lucky I was to have run into her again, in a city of eight million people, before she started hurrying out of the station. I jumped up from the bench and went over to her. I tapped her on the shoulder, and she turned and offered me shelter under her umbrella.

"You're Cindy's ex-roommate, right?" I said.
"Yes, and you're the professor at the university we went to."
"I had an umbrella just like this one once," I said, "and I'm almost certain I left it …" I didn't have time to finish my sentence. "On St. Patrick's Day, and you never thought you'd see it again," she interrupted. "Funny how sometimes you just ... find things."
Kids, I slowly began to realise what a big trick fate had played on me. Your mother and I had crossed paths so many times we could have met several years before, but fate decided to wait for that rainy evening to bring us together.

Our hero would never have met the woman of his dreams if the area in front of the bench where he was sitting had not been well lit by the asymmetrical optics of a wall-mounted fixture directing the light at the ground.
And because, in our story, an umbrella played cupid, a projector with very narrow 6° optics spotlights one, putting it centre stage like an actor in the theatre.
WHICH TV SERIES IS HIDDEN
BEHIND THIS STORY?
Click here to find out
Neighbourhood secrets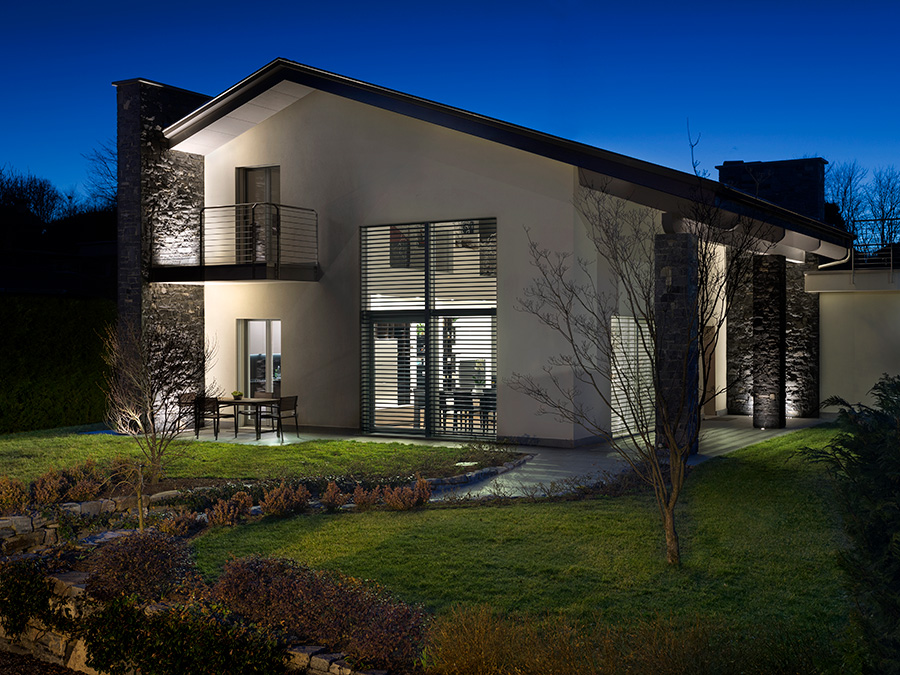 In the suburban neighbourhood where I lived until yesterday, the lawns of the houses were always bright green, the fences white and the rose bushes perfectly manicured, and neighbours always welcomed new arrivals with invitingly fragrant pies.

Picture-perfect, you might have said. But you should have looked a little closer.
Because, if you had stopped to scratch at the shiny surface a little, you would have uncovered truths you could never have imagined.

You would have discovered that every single neighbour, without exception, was concealing a secret. A murky secret that every morning, as they walked their dog on a lead, they tried to hide behind a smile, a wave of the hand and a platitude about the weather. I used to do that myself, until yesterday. You would have had just one question if you had found out what happened to me: how much do I really want to know about my neighbours?

The light from the profiles recessed into the ground grazes the exterior walls of the house. As the light rises, it reveals the texture and irregularities of the dark stone. Like someone looking closely at an apparently idyllic picture and gradually noticing an anomaly, a detail that doesn't add up. A shadow creeps across it, and our perception of the surface we thought was shiny changes, irrevocably.
WHICH TV SERIES IS HIDDEN
BEHIND THIS STORY?
Click here to find out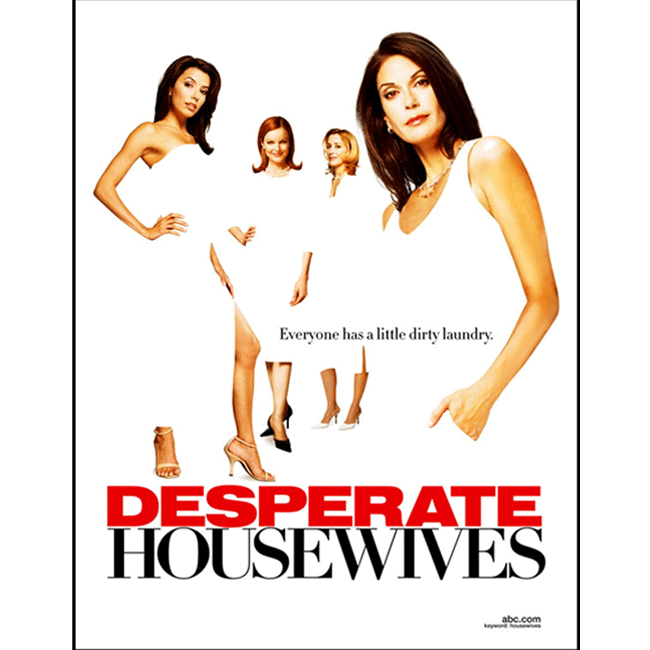 The coffee shop couch
Over the years, the old couch in the coffee shop has become a home away from home: a place for tears, laughter, confidences and psychotherapy sessions, all seasoned with a lot of caffeine.

Monica, Phoebe, Chandler and Joey are listening to a dejected Ross tell them about how his marriage has just ended..

"Come on, Ross, you're single, have some fun," Joey says, trying to cheer him up.
"But I don't want to be single. I just...I just want to get married again."

Bam! The door to the coffee shop is flung open and Rachel enters in a wet wedding dress. She makes straight for the sofa as her friends look at each other in disbelief: some coincidences really are incredible.

"Monica, thank God I found you!"
"Okay, everybody, this is Rachel, my friend from Lincoln High," says Monica, making the introductions. "And this is Ross: you remember my brother?"
"Sure! Long time no see, Ross!" says Rachel, going to hug him. Ross turns red and stammers something unintelligible as he sits back down.

And that's how it all started, on a slightly ramshackle sofa in a coffee shop, the RGB light of the linear profiles on the walls making the scene cosy and comfortable – their changing light sometimes colouring the walls with warm tones that invite confidences, sometimes with bright and cheerful tones. These alternating scenes are like life itself, where the only constant is that whoever is listening to you, with a steaming cup of coffee in their hands, "will [always] be there for you".
WHICH TV SERIES IS HIDDEN
BEHIND THIS STORY?
Click here to find out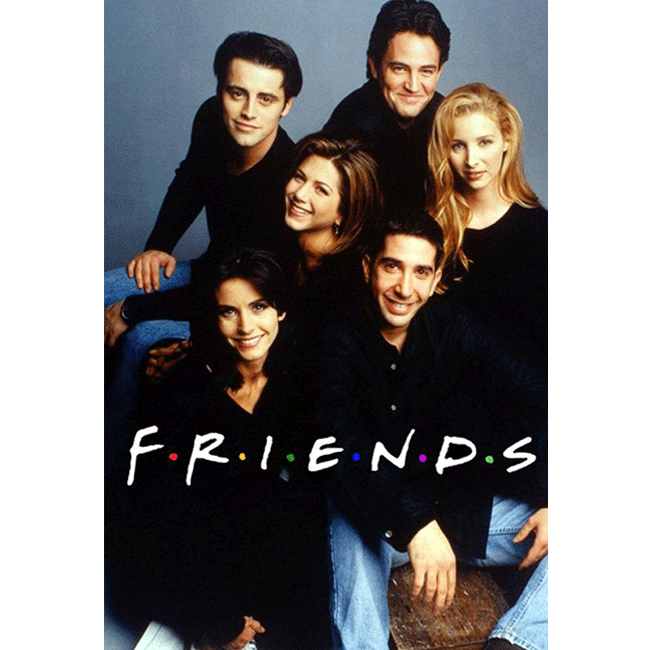 The evening Will disappeared
Will was biking along an empty forest road. It was dark out here and quiet – unnervingly so. His bike's headlight flickered off. It flickered back on just in time for Will to spot a figure in the road. Will gasped and veered off the road, crashing onto the grass.
He wriggled free of his bike, his only thought to run to the safety of his home or the tool shed – anywhere would do, as long as he could escape from that ... presence.
The bike was the only evidence that remained that something scary had happened. Will disappeared into thin air on a dark November evening in 1983.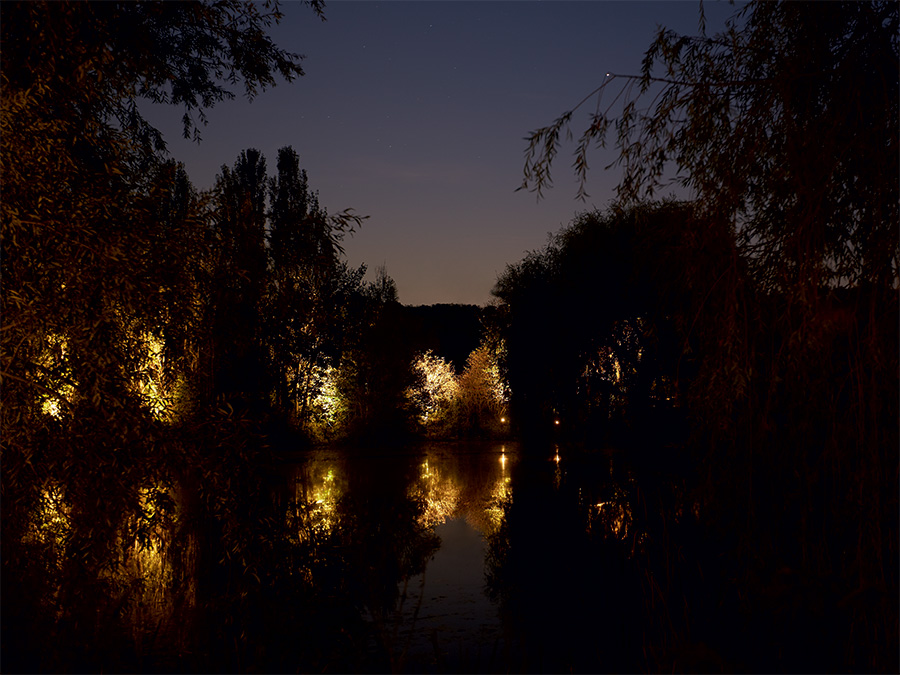 It was no surprise that the events of that evening had occurred in the very place where the residential area ended and the area of the top-secret government laboratory began. The search had continued through the day, and by this time the woods were once again shrouded in darkness. Patrol officers moved forward in line using the plants and foliage along the lake shore as reference points, illuminated by projectors suitable for large outdoor spaces and fixed to the ground with stakes.
Meanwhile, at the police station, the very narrow beam from a projector high up on the wall framed Will's bike. His mother stared at it blankly, answering the sheriff's questions in monosyllables.
WHICH TV SERIES IS HIDDEN
BEHIND THIS STORY?
Click here to find out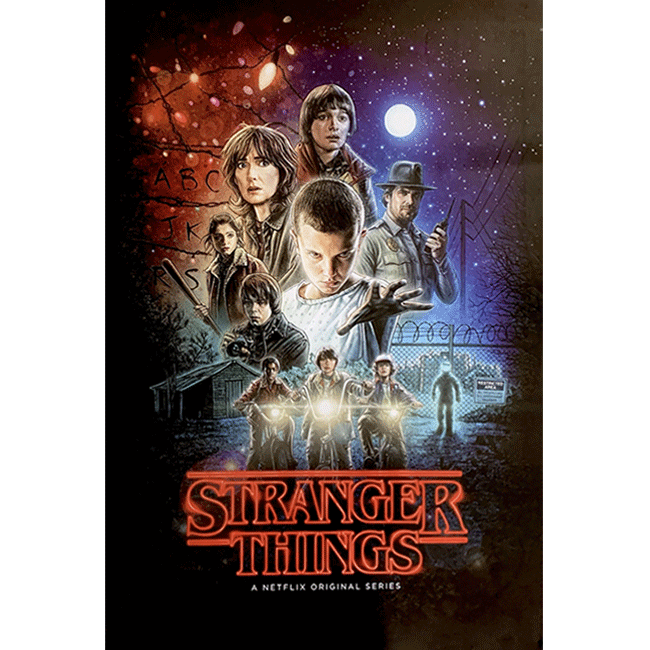 Here are all the answers:

1. How I Met Your Mother (2005–2014)
2. Desperate Housewives (2004–2012)
3. Friends (1994–2004)
4. Stranger Things (2016–)