| | |
| --- | --- |
| Author | L&L Communication Team |
| Category | Corporate and events |
| Read time: | min |
There is a crack in everything.
That's how the light gets in.
(Leonard Cohen)
We peeked through the cracks of this historical break and caught the light filtering through them. As a result, we interviewed some members of the L&L team.
Lucia De Rosa, International Customer Service
How has this period changed the way you relate to customers and vice versa?
During the first complete lockdown in March, we back-office staff were quite worried about how the difficulties of that time would affect our relationship with customers. We weren't prepared for working from home, and neither were most of our customers. We didn't know what effect it would have on our work, considering the huge psychological and emotional impact.
However, what could have been an obstacle turned into a sort of unspoken collaboration between the customers and us that has never failed, even as time has worn on.
Both sides knew that we had to be more patient – with ourselves first and foremost, and with each other. The climate of uncertainty inevitably affected customers' working rhythms in different ways. As the months went by, both back office and customers learnt to live with the new rhythms. Once back in the office, we kept up the collaboration that had been created.
 
What were the main difficulties you faced in your work and how did you overcome them?
The first thing that comes to mind when I think about working from home is not being able to call customers. We know how important communication is for customer support, how sometimes hearing our voice is enough to reassure a customer about the status of their order. At the start, it wasn't easy to rely solely on email communication.
Many customers were unable to speak on the phone, and this generated a greater flow of correspondence than usual. Still, the fact that we all found ourselves in the same difficult situation led to our written relationship becoming even livelier and more direct.
Our area managers were definitely a big help. They often found themselves making phone calls on behalf of customers who couldn't call us directly. Or, vice versa, they made calls on our behalf to provide initial support or to better filter requests.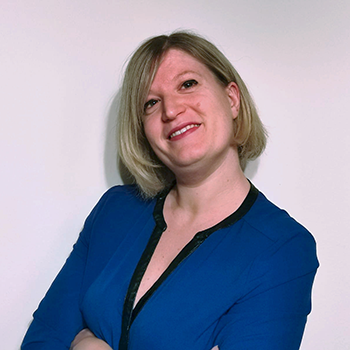 Can you tell us a good habit that you started in lockdown and you'll now carry on?
Working from home inevitably meant that I reduced my paperwork, because I didn't need to do any filing or pass documents on to colleagues. The new ways of working have generally led me to think more digitally and to further reduce paper use, to use it only when absolutely necessary.


Is there any other aspect of your work during lockdown you'd like to talk about?
It's been a tough, complicated and unexpected few months in many respects, and I think it's been difficult for any of us to find any positives. We have all experienced different situations, some of us were at home with family, some were alone, or in a house that was not our own; yet the main thing that I have (re)discovered, and that I still carry with me from lockdown, is the teamwork with colleagues, the collaboration with customers, the empathy.
In those months, the voice of a colleague on the phone sounded more welcome, more familiar and normal, than ever before. And the same held true for customers' emails, even when someone got your name wrong after three years of working together 😄. During lockdown, those little routine gestures became all-important.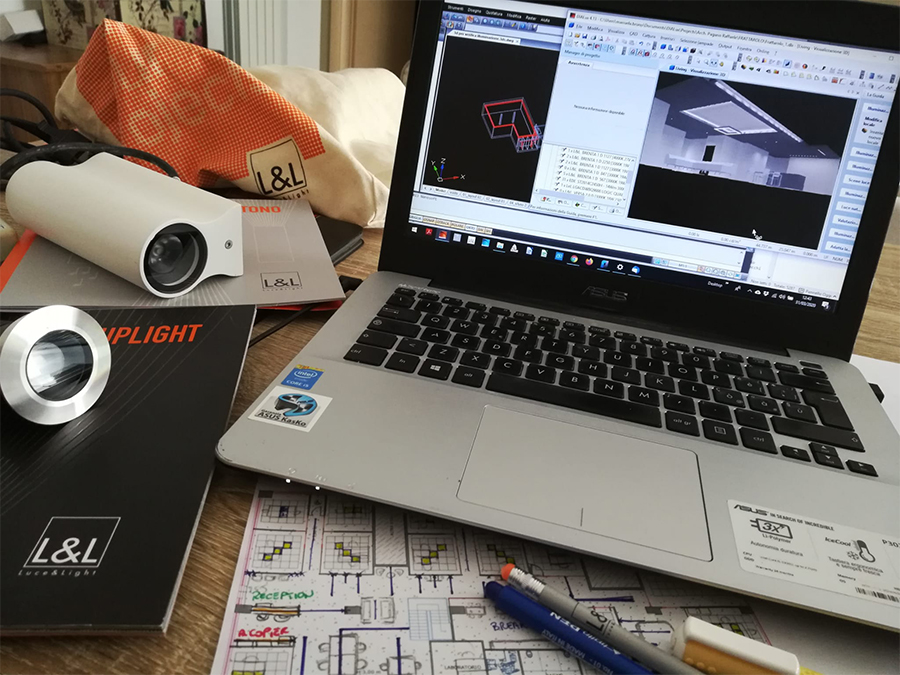 Antonio Carraro, Production Manager
One year on from the start of the pandemic, what were the main difficulties you had to face day to day during this long period? What tools and skills did you discover you could use?
The global health emergency meant I had to make rapid, targeted choices concerning production – I had to personally coordinate and reorganise staff according to the production volumes required.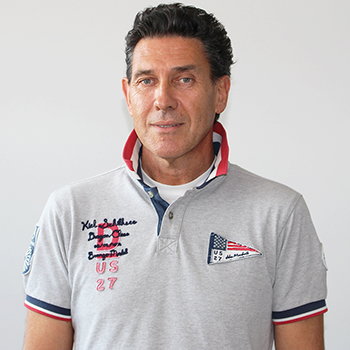 I analysed where the risk of transmission was highest in the workflow, such as when supplying components to operators' workbenches, and implemented protective and preventive measures to ensure employee health was safeguarded throughout the production processes.
I quickly realised that we could only strengthen team spirit to cope with the emergency if everyone was committed, so that we could combine determination with individual skills. The goal of working as a team allowed us to overcome any individualism.
Your role is closely linked to production, and it's hard to think of a less "remote" occupation than yours! What practical changes have there been in your relations with your colleagues on site and those working remotely?
Divided but united.

I've never associated these two words before, but this succinct definition expresses the essence of our daily work – a simple concept, but a very constructive one. The rules established from the start of the pandemic have allowed everyone to work safely – separated, but united in achieving common goals. In our relations with our colleagues, in complying with regulations to avoid the risk of transmission, and without neglecting interpersonal relationships.
I am reminded of an article I read recently, which described the times we are living in as physically divided, but morally united.
Distance should not lead to separation, closure and exclusion. We continue to collaborate, to work as a team, adapting to the new environment.
A question we're asking everyone: can you tell us a good habit that you started in lockdown and you'll now carry on?
Wearing a face covering for many hours a day, and washing my hands and cleaning the tools I use every day were the first two adaptations for me, and today they have become a daily habit that allows me to start the day with serenity. Like everyone else, I've had to build a new normality with new precautions and restrictions in my family, social and working life, a normality that is unnatural but that I have to get used to.
I certainly feel more "digital" than before, if you can call it that, because of the amount of time I spend at the computer – much more than I ever did.
Massimo Guglielmi, Logistics
As head of the packing and logistics department, what were the main day-to-day difficulties you faced over the last twelve months? 
At the beginning it was quite difficult to take in, everything seemed surreal.

In the very few days we had before the closure, I couldn't imagine that elsewhere in Italy other companies were also shutting down. What was happening seemed to be the usual run of things before a holiday closure: lots of cleaning, a rush to send out the final shipments, all the goodbyes – very different from usual, apprehensive, with everyone looking worried and uncertain, but goodbyes all the same.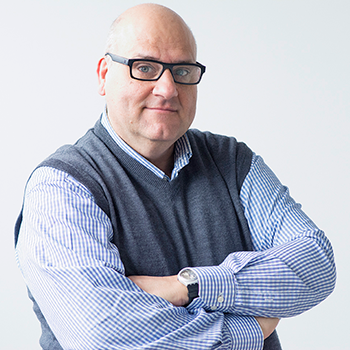 When we returned, there were only a few of us, with face coverings and socially distanced, but it was a pleasure to get back to work again, eager to send the company's light on its way.

While all the companies closed simultaneously, they reopened in a very fragmented manner.

Goods were shipped, but the delivery times were not what we were used to.
How has your relationship with your colleagues changed, and how does this affect your work?
Work has inevitably changed: with the offices empty and communication only by email, it wasn't easy to get used to not talking to colleagues in real life, with all our interactions on a screen.
Now we're back on site, social distancing only means that we're not able to be close physically, fortunately.

Are you working on any project that is related to the issues that have arisen over the past year?
In a sense, yes. I feel connected to the environment, which in certain respects has benefited from this downtime, in that it has given us the chance to think even more about how to reduce our impact and about waste in general.
For the past couple of years, I've been responsible for managing the packing boxes, and it's my job to optimise the packaging so we don't generate excess packaging material, which creates waste and takes up space, both in the company and for those receiving the goods. It seems to have produced good results so far, but I know there's always room for improvement.

A question we're asking everyone: can you tell us a good habit that you started in the first lockdown and you'll now carry on?
I've been spending my time rediscovering my passions – first of all cooking, and then walking around my neighbourhood, which I've learnt to appreciate and experience more than ever, and finally some DIY woodworking.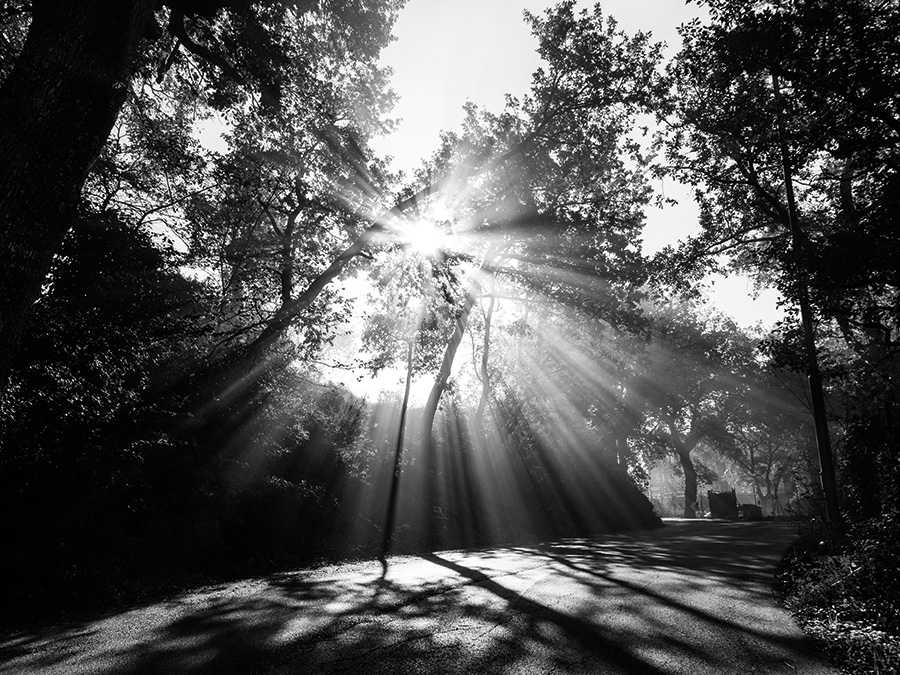 Sabrina Olmi, Production Planning
From the point of view of your personal experience at L&L, can you see a positive aspect, or a lesson for the future, in this situation?
The positive aspect is that we were able to deepen relationships between colleagues – even though we were working remotely, we all felt part of the same project, and each of us was able to develop it according to our abilities without losing continuity in our daily work.

Your job has a direct link with production: during the first lockdown, did you have the chance to reflect on how production could change and adapt to working from home?
Currently, careful and targeted production monitoring can only be guaranteed effectively with an on-site presence. However, technological instruments can be developed that allow the data to be studied remotely so that production can be monitored in an increasingly analytical way.
Very soon, we will have technology able to schedule tasks automatically from a tablet or smartphone, which will make it possible to monitor activities and take preventive action to organise work in the best possible way, whether independently or as part of a team.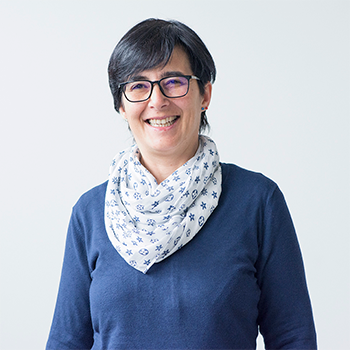 You talk about the role technology will play in your work in the near future – what about now?
This period has been marked by a much greater use of remote communication technologies: we have all had to get to grips with the many video-call platforms, not to mention a much greater use of smartphones.

Can you tell us a good habit that you started in lockdown and you'll now carry on?
During the first lockdown I started taking exercise classes via video tutorials (speaking of technology!); I still take them today, but technology will never replace my passion for mountain biking.
On the cover: Anthony McCall, Solid Light Works, les Abattoirs (2013).
Photo: Caroline Léna Becker (CC by 2.0)