| | |
| --- | --- |
| Author | L&L Communication Team |
| Category | Product news |
| Read time: | min |
Less than a year after it was unveiled to the public at Milan Design Week 2019, Intono is the proud winner of three awards: Light in Theory Design Awards 2019 (LIT), IDA International Design Awards 2019, Gold, and the famous Red Dot Award 2020, reflecting the critical acclaim it has garnered internationally.
For the LIT, IDA and Red Dot Award, the winning products are selected by independent juries made up of industry experts. Their decisions are made based both on the products' design and creativity and on the technological innovation they represent in their fields.
L&L's new wall-mounted fixture won these awards in the outdoor lighting category with features that meet the design requirements of high-end outdoor lighting.
Intono can blend in with its surroundings thanks to the version with a primer coating that allows its surface to be finished in the same paint as the wall on which it's mounted. The result is that Intono disappears almost completely, leaving only its light visible.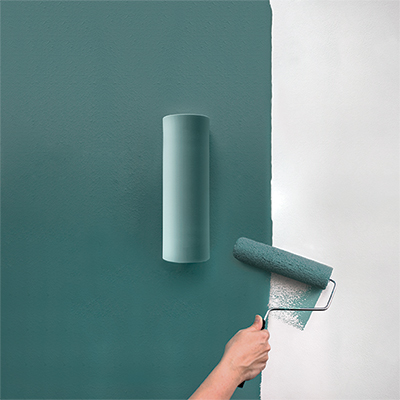 Intono was also chosen for its "intelligence" because it can communicate with smart speakers, such as Google Home or Amazon Echo, over Wi-Fi using the ZigBee protocol.
Lighting scenes can therefore be changed with simple voice commands. And that's not all: Intono is available in versions with a speaker that can play Spotify or Amazon Music playlists directly from a smartphone or by voice command.
A restaurant, terrace or garden can be animated with music and lighting scenes that are easily adapted to any circumstances.
Each environment has its own precise lighting requirements that Intono can satisfy because it comes in four different sizes and wattages and, even more importantly, has an extensive range of optics.
Wall grazing, asymmetrical and light blade optics are available for its single- and double-beam versions, for instance, to highlight the architecture around it or provide functional lighting.
In the double-beam versions, Intono's optics come in either predefined configurations or different combinations on request.
Intono's three awards were given in recognition of its precise mix of elegant design, technical excellence and technological innovation. The Red Dot Award 2020 award ceremony is scheduled to be held in Essen on 22 June.
Update 12/01/2021: Intono also wins the German Design Award 2021
The success of Intono continues as it was also crowned by the jury for the German Design Award for its ability to combine light and sound in a compact, minimal shape with a modern, refined style. 

"An interesting solution that opens up new possibilities"
(Statement by the German Design Award jury)