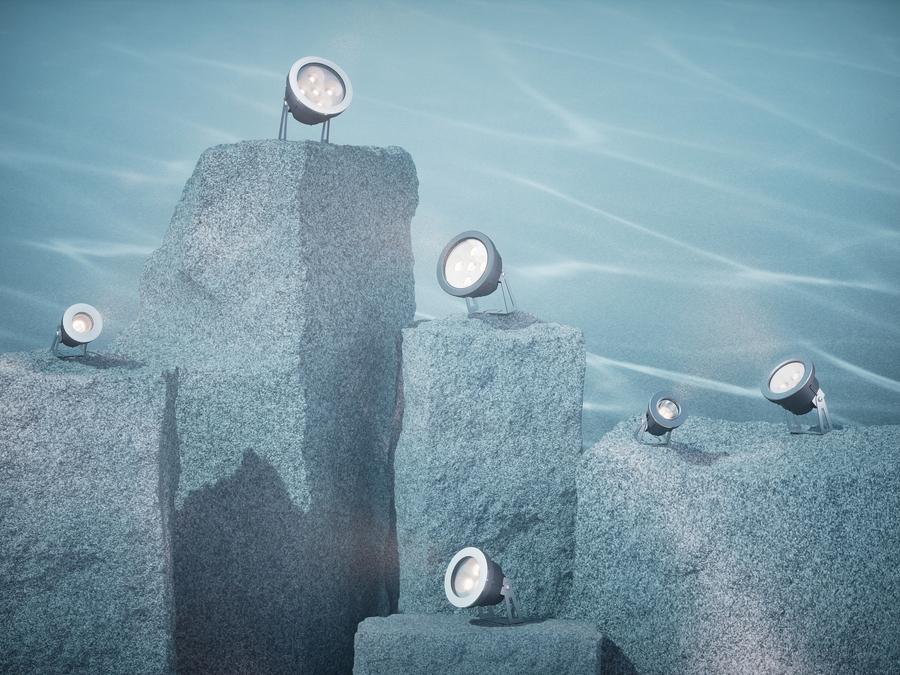 The maritime station in Genoa, Italy
Light planning by / Studio Luce, Gruppo Sacchi
Photo by / Alessio Tamborini
Moby P
The strength of glass, the beauty of cyan
A family of LED projectors intended for permanent immersion in fountains.
The strength of glass – the solution with a 16-mm-thick glass cover with vitrified serigraphy is extremely resistant to knocks.
Light and its shades of cyan – blending the green and blue LED colours produces lighting that passes from turquoise to azure to aquamarine. Use it to create chromotherapy or scenographic effects to suit the needs of your project. It is also available in the usual 2700K, 3000K and 4000K white light, and in RGBW.
Suitable for different types of underwater applications – the technopolymer and polypropylene used in the body protect the device from highly corrosive substances: chlorine (in swimming pools), sulphur (in spas), and sodium chloride and other salts (in the sea).
Moby is also available as a recessed fixture: Moby.