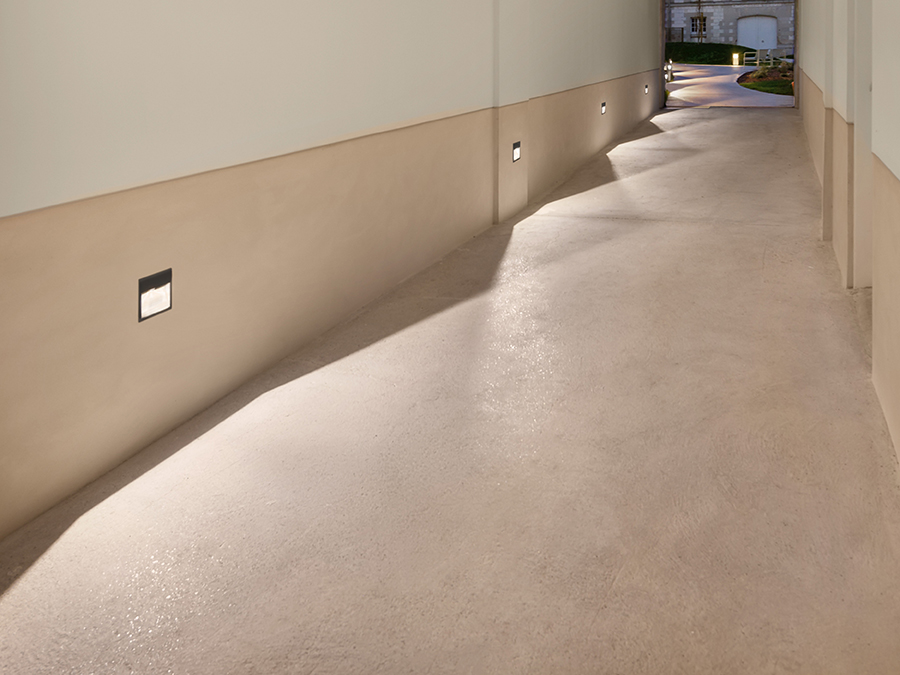 Caves Champagne Joseph Perrier, Châlons-en-Champagne, France
Project by / Thiénot Architecture
Light planning by / Lumesens
Photo by / François Guillemin
Pasito
Pathway lighting with widely spaced fixtures
The design of the Pasito step light family includes models for three types of installation: recessed flush, recessed with frame and mounted on surface. Each version offers a choice of two dimensions, two optics and two types of LED (CRI 80 and >90).

Thanks to the extremely wide-angle 150°x90° asymmetrical optics, the fixtures can be installed up to 5 m apart (installation h 800 mm), thus reducing the number of fixtures required to light long paths.

The controlled downward beam reduces light spill to a minimum.
In 2018, Pasito 1.0 received a Special Mention in the German Design Award.