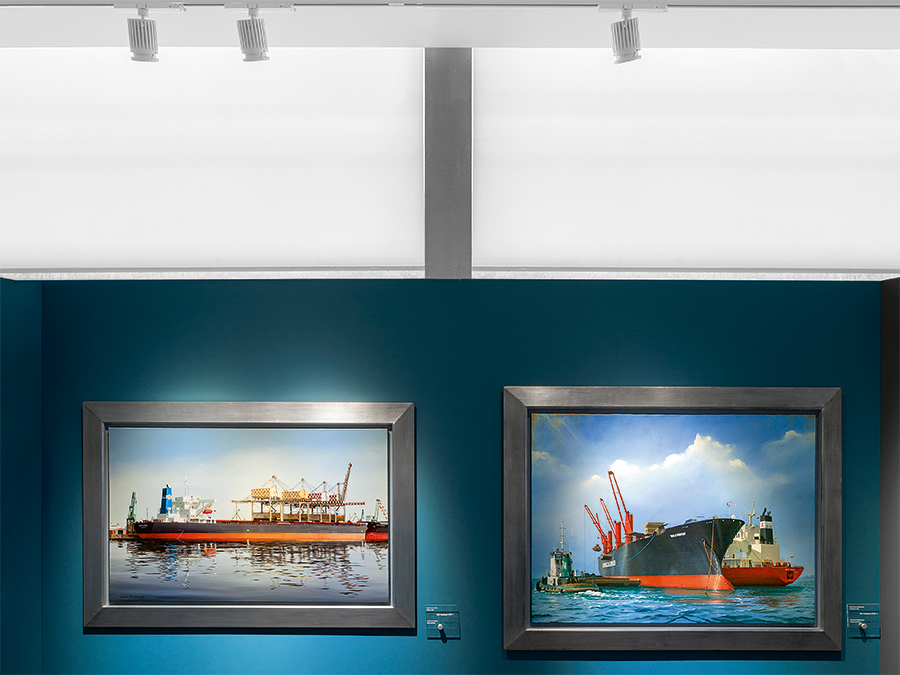 The Coeclerici Gallery - Galata Maritime Museum, Genoa, Italy
Project by / Studio ARCHH Lorenzo Agnese, Giovanni Guerrieri
Photo by / Alessio Tamborini
Zab Track
Bright colours and visual comfort
High-CRI track projector, fitted with recessed optics to ensure high visual comfort.
The fixture is available with soft-start, flicker-free, CRI 98 Xicato Xtm Artist Series® LEDs, or with CRI 94 Citizen LEDs, solutions that guarantee maximum fidelity in terms of colour rendering.

Thanks to its zoom lens, the light beam can be adjusted manually, and the best-suited optics can be chosen. This is perfect for applications in which the object to be lit frequently changes in shape and size.