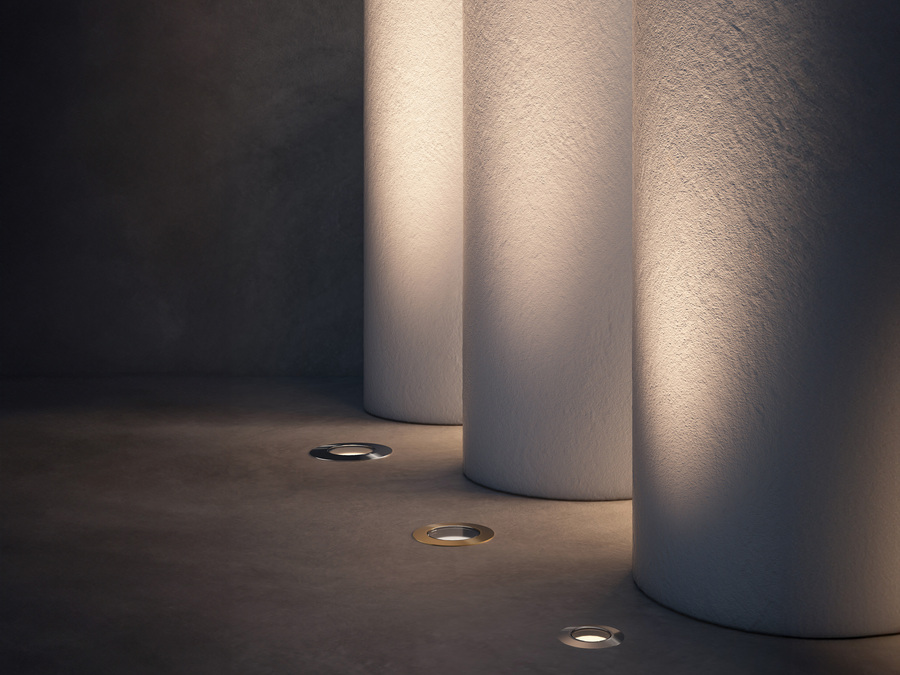 Smoothy
Architectural lighting
Smoothy is L&L's family of recessed fixtures for outdoor architectural lighting with a minimalist circular trim in stainless steel and no visible screws.
The family offers a great variety of possible combinations: there is a choice of wattages and power supply units, fixed or tiltable optics, and LEDs with a colour rendering index of 80 or >90, as well as a wide range of optics to suit the chosen lighting solution.
Anti-glare accessories complete the offer: a honeycomb louvre or a screen that is half transparent and half serigraphed black.