| | |
| --- | --- |
| Author | L&L Communication Team |
| Category | Corporate and events |
| Read time: | min |
L&L is delighted to present the paper by Giovanni Traverso and Paola Vighy at PLDC (Professional Lighting Design Convention) 2019:

Corte Bertesina Social Farm – daylight, dark sky, human wellbeing
Friday 25 October, 16:45
PLDC 2019, Rotterdam Ahoy, Rotterdam
Giovanni Traverso and Paola Vighy from the traverso-vighy architetti architectural practice in Vicenza (Italy) will present a case history on the redevelopment of Corte Bertesina. This nineteenth-century Venetian farm courtyard has been transformed into a modern organic farm, through the creation of new spaces – housing production and sales, and teaching and agritourism activities – that sit alongside the owners' private quarters.
Sustainability was the architectural practice's key objective during the redevelopment, pursued both through the choice of materials and construction techniques and through the lighting design. Light plays a fundamental role in this project: natural light is used to advantage both as an energy source and as the main source of indoor lighting during the day, while LED devices were chosen for all artificial lighting with the aim of saving energy, ensuring the occupants' well-being and controlling light pollution.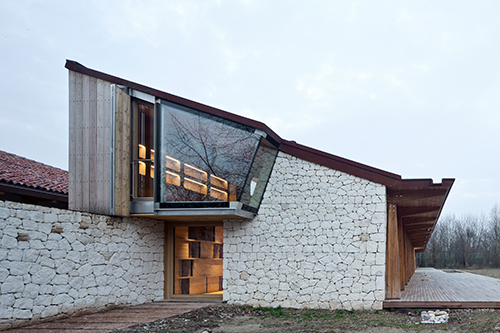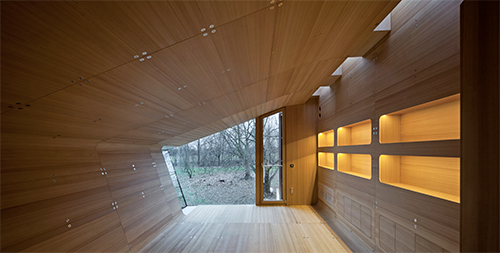 The lighting fixtures installed in the indoor residential spaces were integrated into the architectural structure and the furnishings. For example, in the modular boiserie wainscoting and in the study, the linear profiles are fully recessed into the niches, where their light enhances the texture of the natural material and illuminates the entire depth of the openings. The lighting in the outdoor areas was designed to interfere as little as possible with the night-time darkness of a farming environment: the DALI control system in the lighting fixtures used allows the light intensity to be adjusted to suit the context and the different times of day.
Friday 25 October, 16:45
PLDC 2019, Rotterdam Ahoy, Rotterdam
L&L is proud to have supplied the lighting fixtures for the redevelopment of Corte Bertesina.
Click on the button to view the photos and the products installed in this project.
L&L is a Silver Sponsor of PLDC 2019 (Professional Lighting Design Convention), which will take place from 23 to 26 October in Rotterdam, at the Rotterdam Ahoy convention centre.
Since its inception in 2007, this convention has grown and grown, and is now the reference point for lighting designers, architects and researchers in the lighting sector.
After the previous editions organised in Paris in 2017, and at Marina Bay Sands® in Singapore last year, this year PLDC will be held in Rotterdam, a Dutch city famous for its modern architecture and design.