| | |
| --- | --- |
| Author | L&L Communication Team |
| Category | Product news |
| Read time: | min |
A pared-down design is the distinguishing characteristic of Metope, the new family of wall-mounted fixtures. Developed for lighting the facades of private homes and hospitality structures, they are available in single- and double-beam versions, in three different sizes.
 
Metope offers high visual comfort, thanks to its recessed optics and the possibility of adding the honeycomb louvre accessory. The LED light sources have a high colour rendering index (CRI >90) and are available in the colour temperatures 2700K, 3000K and 4000K, as well as in 2200K warm white (Metope 2, Metope 3), to better respect the circadian cycles of people and animals.
 
As well as the classic white, anthracite and cor-ten finishes, and the option to request a customized RAL finish, Metope is also available with a primer coating, so that the fixture's surface can be finished in the same paint as the wall it's attached to. This solution enables the device to blend as fully as possible into its surroundings.




Unique selling points
A wall-mounted fixture that blends in
The option of a version covered in a neutral, bonding primer means that Metope can be painted with the same wall paint as the wall it's attached to, focusing attention on the light output alone.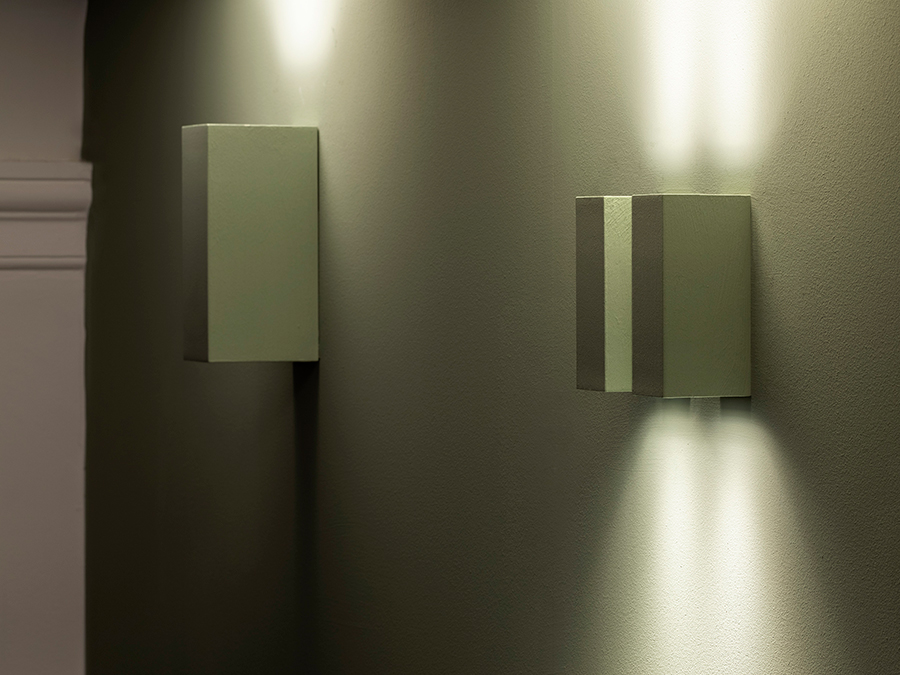 Asymmetrical optics
The asymmetrical optics enable the light output to reach both the floor and the ceiling and are therefore ideal for lighting porches and porticoes.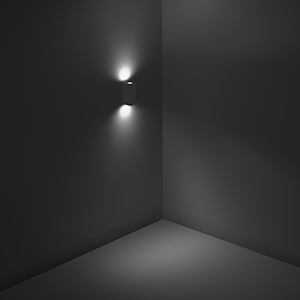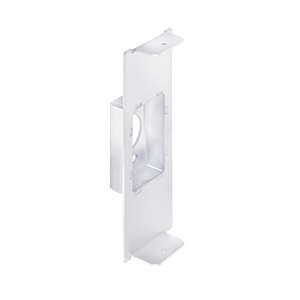 The spacer accessory
To install Metope on irregular surfaces, such as stone walls, a spacer can be ordered together with the fixture to facilitate positioning.
The spacer, available in the same finishes as the lighting fixture, can also be used to enable the light output to reach beyond any protruding architectural elements, such as cornices and string-courses.
Technical data
Power consumption and power supply
Metope 1.1: 3W 24Vdc 
Metope 1.2: 6W 24Vdc 
Metope 2.1: 7W 24Vdc / 9W 110-230Vac 
Metope 2.2: 13W 24Vdc / 16W 230Vac 
Metope 3.1: 10W 24Vdc / 12W 110-230Vac 
Metope 3.2: 19W 24Vdc / 21W 110-230Vac 

LED colour
2200K (Metope 2 / 3), 2700K, 3000K, 4000K
Finishes
anthracite, cor-ten, primer, white

IP65 
IK05