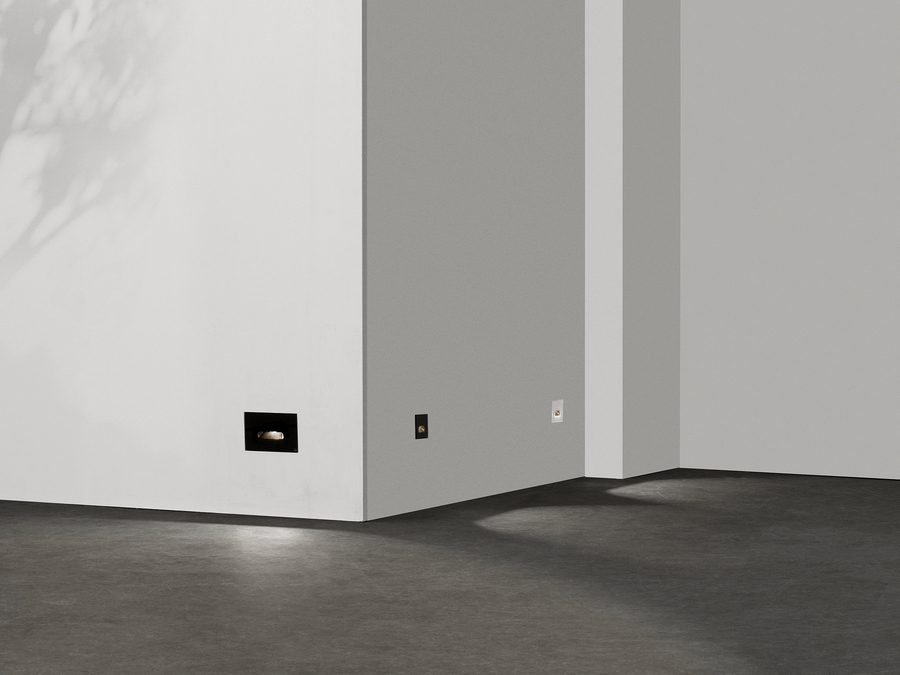 Naka
Asymmetrical light for widely spaced fixtures on steps and pathways
An elegant, all-glass cover with black or white serigraphy is the signature feature of Naka, the new family of outdoor step lights designed for the footpaths, steps, stairs and corridors of private homes and hospitality venues. Naka's light acts as a comfortable, glare-free guide, thanks to its recessed LED light source and minimal upward light spill. And the asymmetrical output means that the fixtures provide sufficient illuminance even when spaced far apart.
Naka is available in two sizes and is designed to answer different installation requirements: flush with the wall or rebated; on solid walls or plasterboard. Its body in painted die-cast aluminium alloy, with screws and springs in AISI 316 stainless steel, guarantees outstanding corrosion resistance, while the glass is tempered for excellent impact and scratch resistance.
This new family of step lights uses power LEDs with a high colour rendering index (CRI >90), in the colour temperatures 2700K, 3000K and 4000K. It is available with either a constant-current power supply (max 700mA) or with a built-in 230Vac power supply in the Naka 2 version.