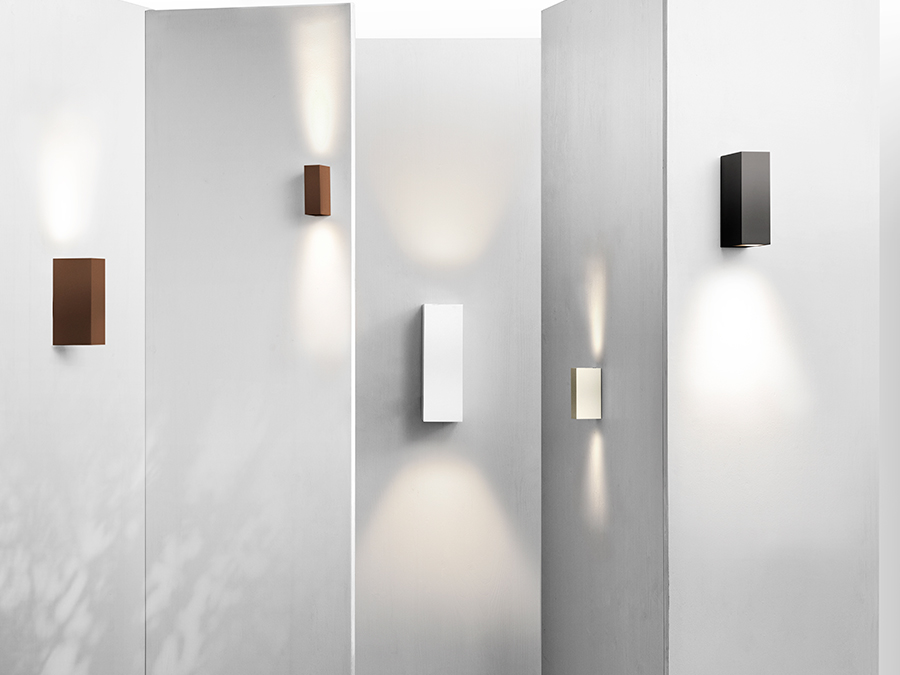 Metope
Single- and double-beam facade lighting for hospitality and private homes
Wall-mounted fixture with a pared-down design, suitable for outdoor installation on the facades of private homes and hospitality structures, available in a single- or double-beam version, in three different sizes and wattages.
The entire family features recessed optics for high visual comfort together with the option of adding the anti-glare honeycomb louvre accessory. The array of optics available for Metope 3 includes asymmetrical optics, which enable the ground to be lit and are therefore perfect for areas with walkways. Metope uses power LEDs in the smallest version, and COB LEDs in the medium and large versions, all with a high colour rendering index of CRI>90. Beside the colour temperatures 2700K, 3000K and 4000K, Metope 2 and 3 are also available in a warm 2200K colour temperature, to better respect the circadian cycles of people and animals.
As well as the classic white, anthracite and cor-ten finishes, and the option to request a customized RAL finishes, Metope is also available with a primer coating, so that the fixture's surface can be finished in the same paint as the wall it's attached to. This solution enables the device to blend into its surroundings.
In the medium and large versions, Metope is available not only with a 24Vdc power supply but also with a built-in 230Vac power supply; Metope 3 offers the further option of DALI-2 control.