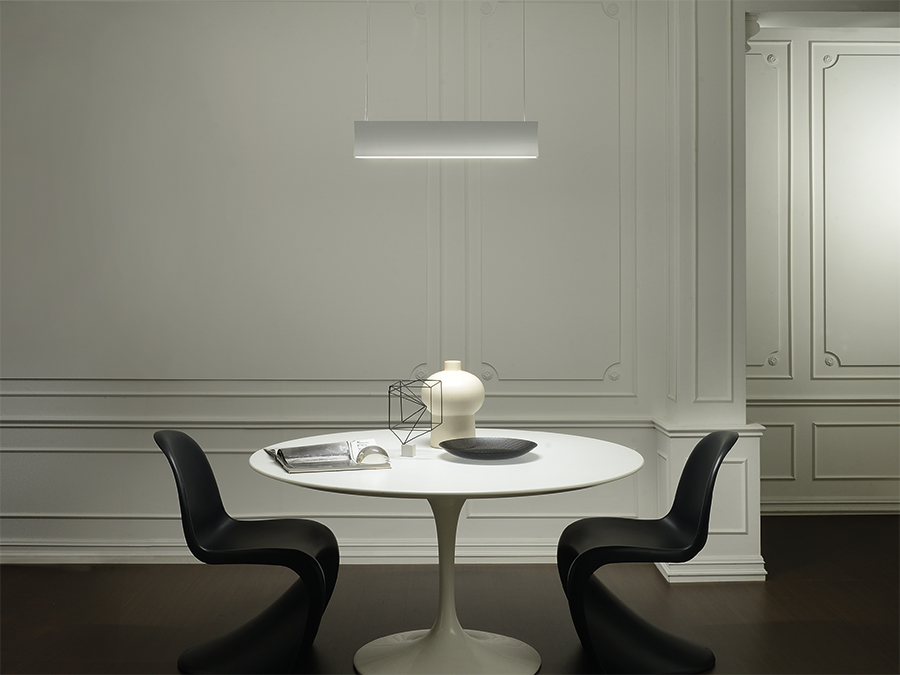 Berica S
Double-beam lighting for the retail sector, offices, hospitality and private homes
Berica S is a double-beam suspended fixture with a contemporary, minimalist design, suitable for lighting display counters in retail settings, offices, in the hospitality sector and private homes.

Like the wall-mounted fixtures of the same name, Berica S is available in three sizes, three different cover styles – convex, flat and concave – and four finishes. It is also possible to choose a primer coating: a treatment that means the fixture's cover can be finished in the same paint – or wallpaper – as the wall it's on. 

Berica S is extremely slim, as little as 32 mm thick, offering the practical functionality of a built-in power supply and the possibility of controlling the light output with DALI+PUSH dimming. The entire range uses light sources with a high colour rendering index (CRI >90), which means optimum fidelity in the colours of the objects being lit, something that is particularly important in retail settings.
Berica S can be coordinated with the Berica family of indoor wall-mounted fixtures within the same space.