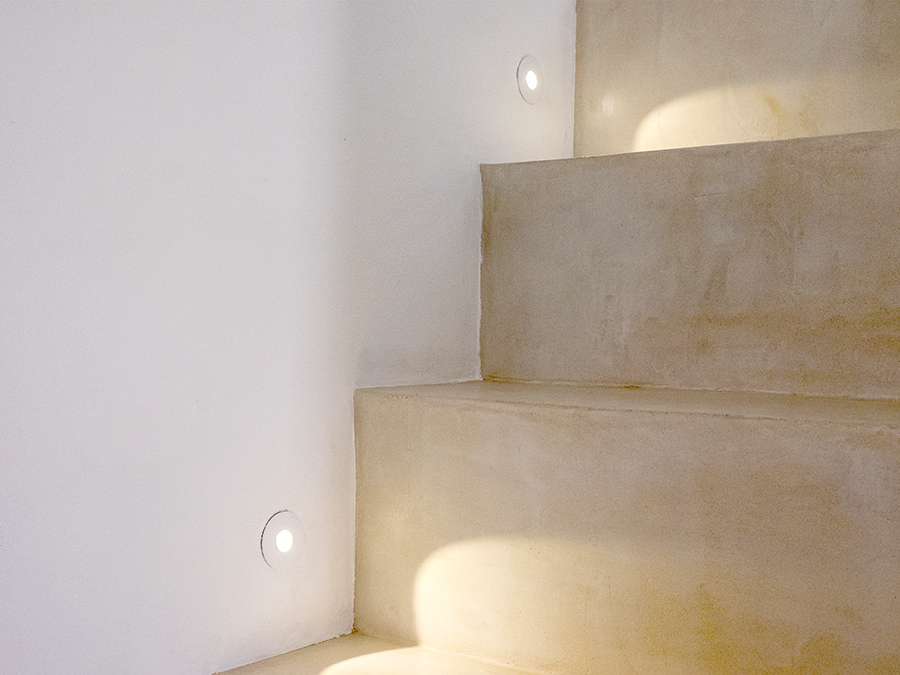 Step Outside
Orientation light and lighting for walkways and steps
Step Outside is a family of low-power outdoor step lights that emit a guidance light suitable for passageways. The family comes in different shapes, all minimalist in design. Among these, the simplest of all is Step Outside 2, whose square shape emits a light with very clean edges.
This line can be coordinated with its indoor version, Step Inside 2.

Different methods of installation are possible depending on the version: recessed, semi-recessed and surface mounted.