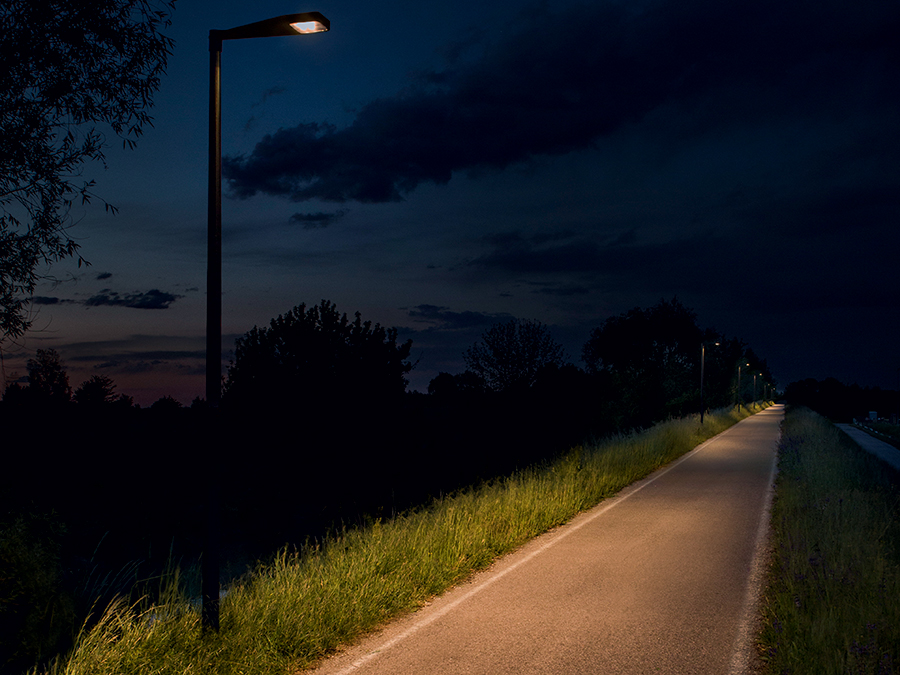 Urban lighting
Siri Blvd
Lighting for cycle paths, footpaths and pedestrian areas
Line of projectors suitable for mounting on walls or on a pole, with a long (680 mm) or short (371 mm) arm.
The fixture uses optics suitable for urban lighting that are ideal for lighting cycle paths, footpaths and pedestrian areas. It is equipped with a built-in dimming device that reduces light emission in the middle of the night.
A pole-mounted, double-beam version is available on request.