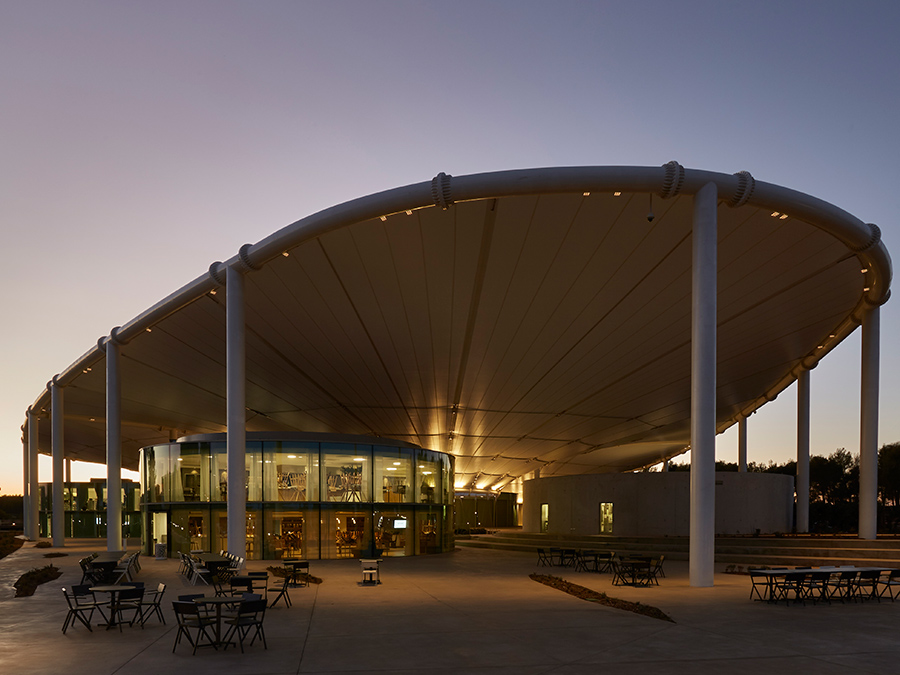 thecamp, Aix-en-Provence, France
Project by / Corinne Vezzoni & Associés
Light planning by / 8'18''
Siri
Architectural lighting for large buildings
Line of outdoor projectors with built-in power supply and a design characterised by rounded corners. The aluminium body holds 2 / 4 / 9 power LEDs, with either white or RGBW light.
The optics are recessed, and the 6° optics mean the beam can be concentrated on a small area even at large distances.
The scaled, adjustable bracket allows the device to be precisely positioned. Siri can be installed by fastening down the bracket or using the base for connections.