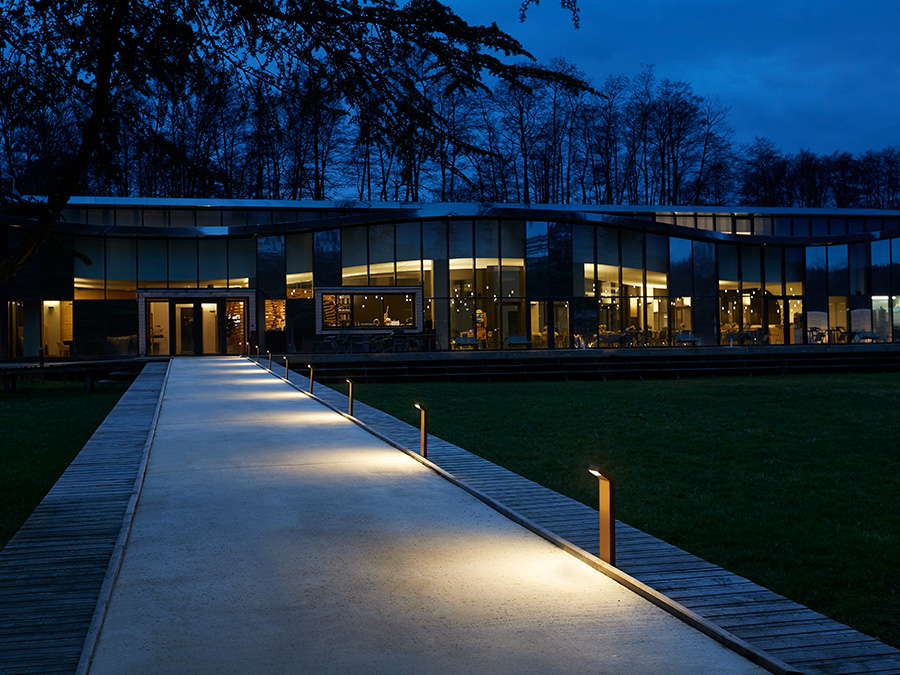 Pernod Ricard University, Domaine de La Voisine, Clairefontaine en Yvelines, France
Project by / Cyril Durand Behar 
Light planning by / Distylight
Plin
Lighting for paths and passageways
Plin is a line of outdoor bollards with built-in power supply, available in three different heights and with either a single or a double beam (Plin 3) or 360° beam (Plin 6). The tilted head holds the light source with a diffuse or asymmetrical light depending on the version. In addition to the usual 4000K, 3000K and 2700K colour temperatures, Plin 6 is also available with 2200K white light.

Its minimalist design finds expression through the rectangular lines of Plin 1 / 2 / 3 and the cylindrical form of Plin 4 / 5 / 6.
Plin 2 was awarded the German Design Award 2019.