There's less than a month to go now until the most eagerly awaited event in the architectural lighting calendar, the 2020 edition of Light+Building, which will be held as usual at Frankfurt-am-Main's trade fair site, from 8 to 13 March. Visitors to L&L Luce&Light will find a stand split across two levels and conceived as a sort of enormous display cabinet, complete with meeting areas and spaces for trying out new products.
The fruit of a concept developed by traverso-vighy architetti, this showcase's pristine white external structure takes the form of an exoskeleton made up of tessellated triangles covered in a fine, translucent gauze. It is connected to a multimedia system capable of controlling the 573 integrated lighting fixtures, consisting of Neva 7 and Rio 1 outdoor linear profiles and Litus 2.4 recessed fixtures, all in their RGBW versions.
News
Once visitors enter the stand, they will be able to try out for themselves the new products from L&L, grouped according to their functions.

// Krill, Cameo
One section will be dedicated to lighting solutions for indoor applications in retail and museum settings: Krill, a series of compact projectors being previewed at the fair, and Cameo, the family of recessed fixtures designed for use in false ceilings or plasterboard niches in interiors of private homes.
// Combo
A further innovation in indoor downlights will be Combo, a system of recessed fixtures whose most striking feature is that they can be further customized and adapted at any time thanks to the cover's practical connection system. Combo is available in different sizes and versions: it can be round or square, with a choice of three different shapes and finishes for the cover. The latter include antique bronze and a primer coating that allows the cover to be finished in the same paint as the ceiling, so that the fixture blends into the background. Available with CRI>97 light sources to give maximum colour fidelity.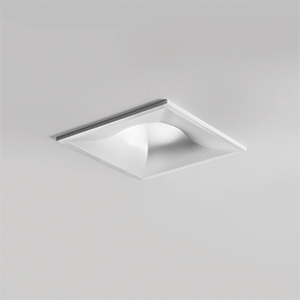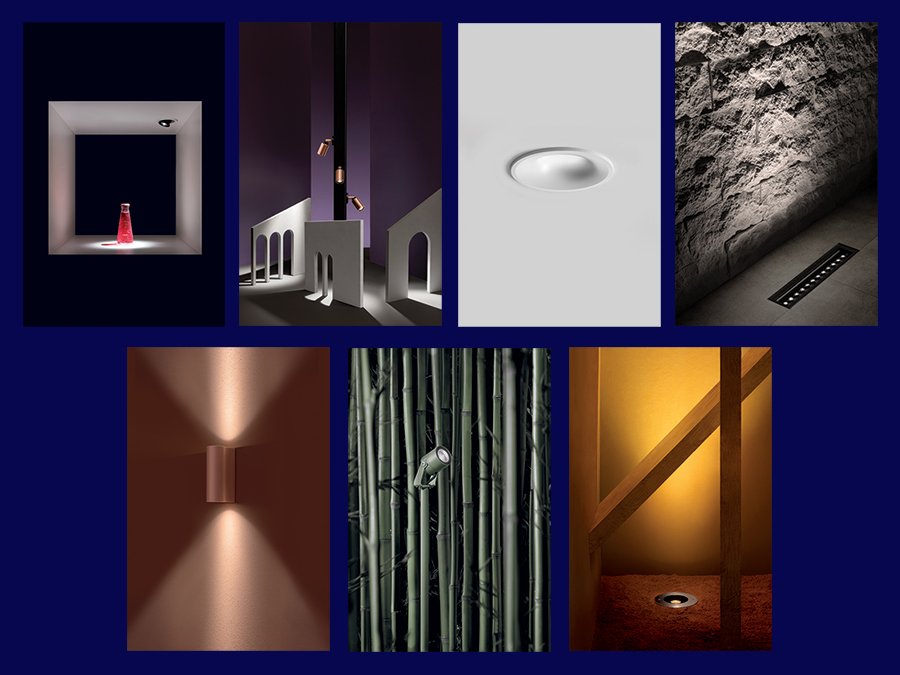 // Tago
The section devoted to outdoor lighting fixtures will see the introduction of an innovative solution for architectural facade lighting, Tago, a line of linear profiles with an internal micro-adjustment system and a wide range of optics. Tago will be available in three versions: with a trim, with no trim, and with a bracket. In the third version, the bracket sits in the centre of the device, making it possible to arrange the fixtures in a continuous line, with no breaks in the light output.
// Corso
Visitors will also have the opportunity to learn more about the technical features of L&L's most enduring and representative range of uplights: the minimally designed Litus, Smoothy and Bright lines, and the latest arrival, Corso. The latter is being extended with smaller and larger versions than those currently available, still with built-in power supplies.
// Ginko, Intono
Also appearing on the highly sought-after German platform are the Ginko outdoor projectors, fresh from their successes both on the commercial market and in product-design competitions, in versions with and without a zoom lens. Finally, visitors will have the chance to see Intono in action. This innovative outdoor wall-mounted fixture, which was first unveiled a year ago during Milan Design Week, can communicate with smart speakers, such as Google Home or Amazon Echo, over Wi-Fi using the ZigBee protocol, to allow you to change music and lighting scenes – it can house a speaker that will play your Spotify or Amazon Music playlists.
Hall 3.1 // Stand D25
Messe Frankfurt
Frankfurt-am-Main, Germany
8–13/03/2020